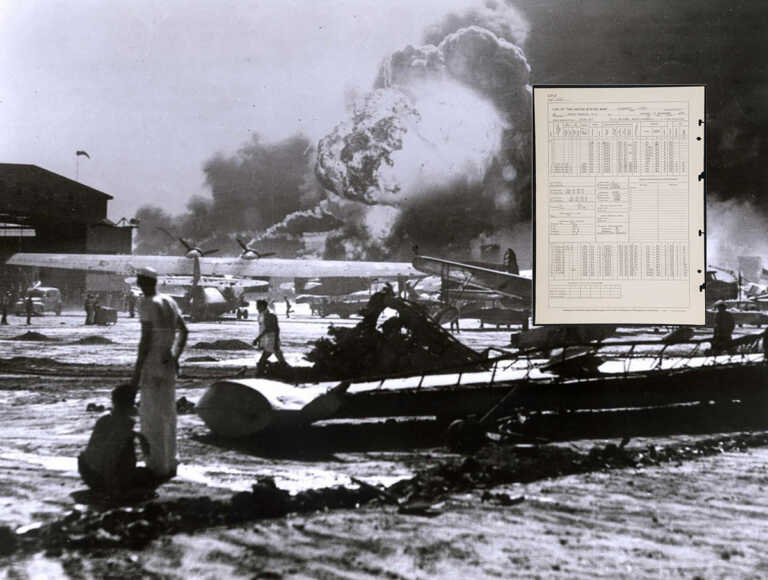 Meteorological data from various ships that were bombed by the Japanese at Pearl Harbor were recovered with the aim of enabling scientists to understand how the global climate is changing and we are experiencing what we call a climate crisis.
This data would prove very useful as among the duties of crew members on various warships, such as the USS Pennsylvania and the USS Tennessee, was to record meteorological data.
New research published in the Geoscience Data Journal tells its story retrieval of meteorological data from 19 US Navy ships, battleships, aircraft carriers, destroyers and cruisers, that took part in World War II. Their rescue was made possible by the work of more than 4,000 volunteer citizen scientists, who transcribed more than 28,000 logbook images from the US Navy fleet stationed in Hawaii from 1941-1945.
Previous studies have indicated that these years have been unusually warm. The new data set that includes over 630,000 records with more than three million individual observations it will help to see if this was the case. The logs contain millions of entries on air and sea surface temperatures, atmospheric pressure, wind speed and direction.
As University of Reading researcher Pravin Teleti, who led the research, observes, "Disturbances in trade routes during World War II led to a significant reduction in marine weather observations. Until recently, records from that time were still available only in classified paper documents. Scanning and rescuing this data provides a window into the past allowing us to understand how the global climate behaved during a period of massive rearrangements."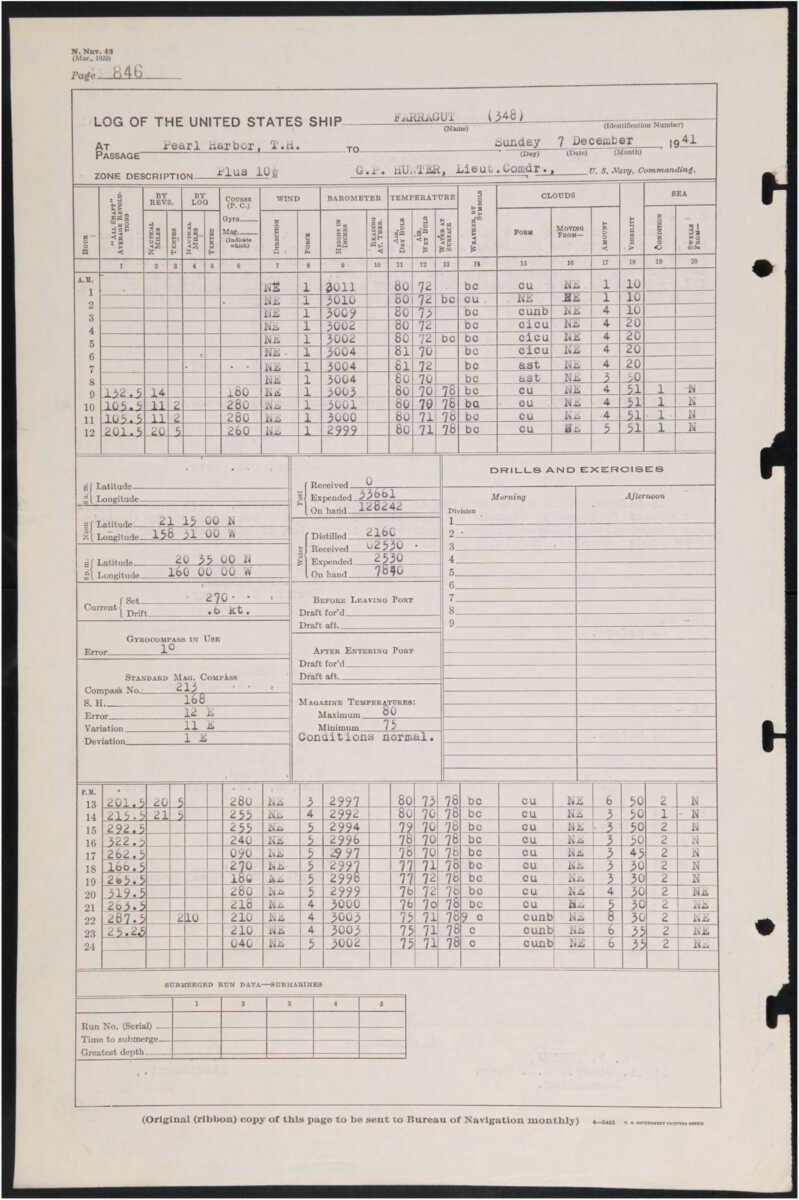 Observations from warships were the primary sources of maritime observations during World War II, but many records were destroyed as an act of war or simply forgotten, due to the length of time they were classified. The data set recovered reveals how the war forced changes in observing practices. For example, more observations were made during the day rather than at night to reduce exposure to enemy ships and avoid detection. It is believed that changes such as this could lead to slightly warmer temperatures being recorded, so today's history books show a period of unusual warmth in global data sets during World War II. The new data will help investigate this uncertainty.
As little or no digitized observations exist from the Indo-Pacific and the Far East during World War II, the salvaged records will help scientists fill in the gaps in existing datasets and ensure they can better understand how it unfolded global climate from the early 20th century onwards.
photo source: APE – BE
The article Was there a climate crisis during World War II? The files from the bombing of Pearl Harbor "spoke" was published in Fourals.com.