New information is brought to light by the New York Times about the rocket that hit a crowded market in the city of Kostanivka, in eastern Ukraine, in early September.
Ukraine has said the blast, which occurred on September 6 and killed at least 16 people, was caused by a Russian missile, but evidence suggests the missile was Ukrainian.
"Evidence gathered and analyzed by The New York Times, including missile fragments, satellite images, testimonies and social media posts, strongly suggests that the devastating blow was caused by a Ukrainian air defense missile fired from a Buk system and deflected off his course," noted the New York Times.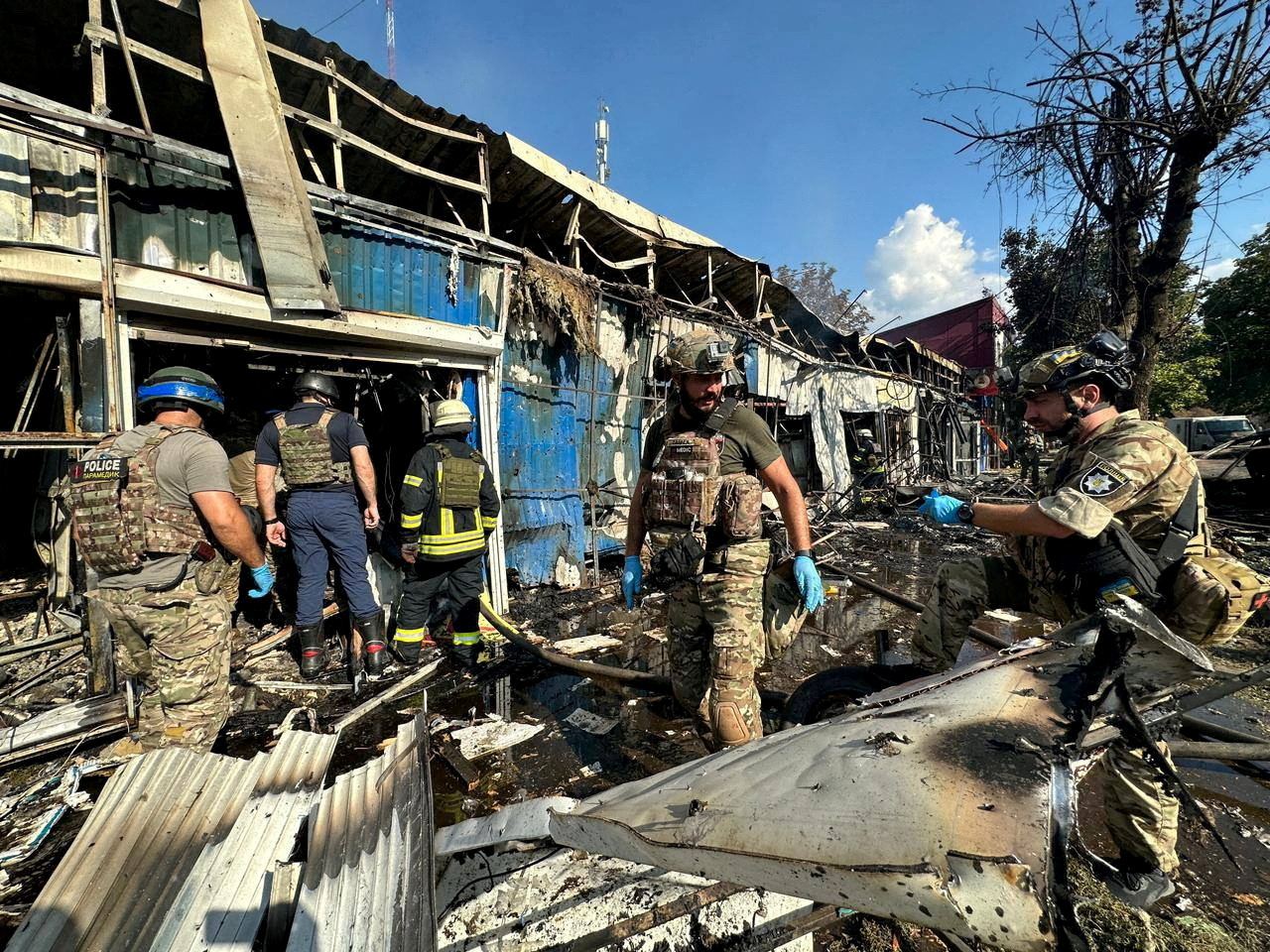 The data
It cites air defense experts who said missiles like the one that hit the Kostanivka market can deviate from their course for a variety of reasons, including electronic system problems or some damage to the missile's thruster.
At the same time, the New York Times noted that security camera footage showed that the missile came from an area under Ukrainian control.
The newspaper cited evidence that minutes before the strike, the Ukrainian military had fired two surface-to-air missiles at the Russians from the town of Druzkifka, about 16 kilometers northwest of Kostanivka.
He also cited two eyewitnesses who said they saw the rockets being fired from Druzkifka in the direction of where Russian troops were on the front line. In fact, one of them said that the rockets were directed towards Kostanivka.
The New York Times also reported that craters caused by the explosion and debris found at the site matched a 9M38 missile, which is fired by the Buk mobile air defense system.
This system is used by both Ukraine and Russia. Reuters was unable to independently confirm the information. An adviser to the Ukrainian president has not yet responded to a request for comment. A spokesman for Ukraine's armed forces said, according to the New York Times, that the country's security services are investigating the incident and for that reason he cannot comment on the matter.