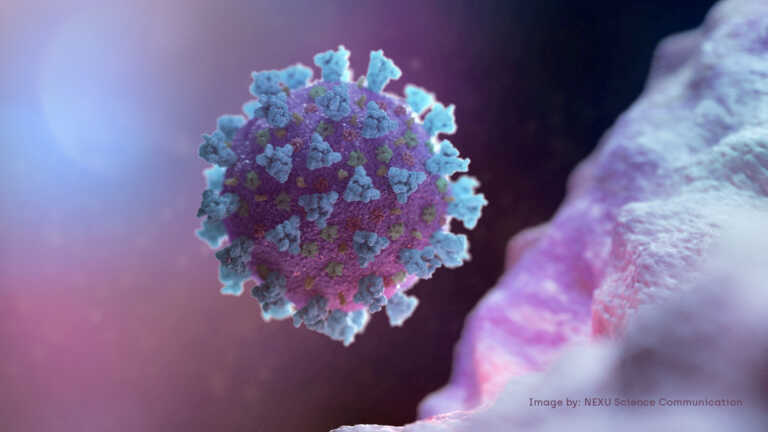 Concern prevails in Germany after the increase in the number of coronavirus cases and in fact, two government ministers tested positive for Covid-19.
German Defense Minister Boris Pistorius and Finance Minister Christian Lindner have tested positive for the coronavirus.
The concern about the state of the pandemic became even greater after the statements of the Minister of Health, Karl Lauterbach, who said that a large increase in respiratory infections, as well as cases of coronavirus, is expected in the fall, pointing out, however, that Germany is well prepared
An increase in respiratory infections, including the coronavirus, but in the context of what was expected, Germany's Robert Koch Institute also found in a statement in recent weeks.
The increase is not unusual
As explained by the vice-president of the German Institute Lars Saade, the increase in respiratory infections is not unusual for the time and for now the severity of the cases has not overburdened the health system. Indicatively, only 1.2% of beds in Intensive Care Units are currently occupied by patients with coronavirus.
"We don't need special measures"
Yesterday, Monday, and Health Minister Karl Lauterbach said: "We are monitoring the situation and there is already a degree of immunity in a large part of the population," he explained, to add that "we do not need special contact restriction measures, at least based on what we know as now, but it remains a recommendation to use a mask in crowded situations."
However, the Minister of Health stressed that vaccination remains the best protection and recommended that people over 60 and vulnerable groups be vaccinated. Mr. Lauterbach himself, 60, was vaccinated yesterday at the military hospital in Berlin. The new, updated BioNTech/Pfizer vaccine is also available since yesterday.
Boris Pistorius has announced that he will not take part in the Defense Ministers' meeting of the Contact Group on Ukraine, which is being held at the Ramstein base today, as he has tested positive for the coronavirus, while Finance Minister Christian Lindner will also work from home in the coming days of after the positive test.
The article "Positive" in the corona virus two ministers in Germany – Concern over the increase in cases was published in Fourals.com.