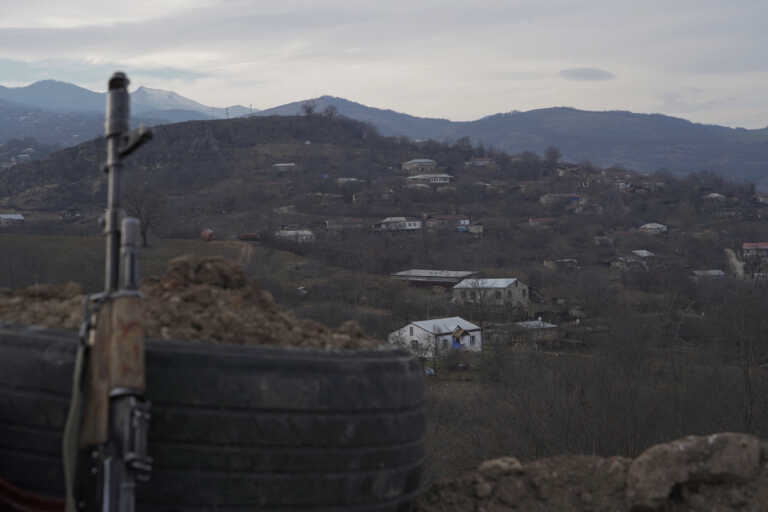 Nagorno-Karabakh and the Caucasus are in the throes of war, as Azerbaijan launched a military operation to retake the disputed enclave of Nagorno-Karabakh in the southern Caucasus, which is populated mainly by Armenians.
Armenian authorities in the enclave, which belongs to Azerbaijan, said the Azeris were shelling the entire area along the front line with rockets and artillery.
Nagorno-Karabakh's capital, Stepanakert, and other towns in the region are under "heavy fire", Armenian authorities in the enclave added, shortly after the start of what Azerbaijan describes as "anti-terrorist" operations.
"Azerbaijan has launched a large-scale military operation against the Republic of Artsakh (the name given by Armenians to Nagorno-Karabakh)," the separatist delegation in Armenia wrote on Facebook.
He had informed Turkey and Armenia
Baku claimed it had informed Russia and Turkey about the military operation it had begun in Nagorno-Karabakh.
"The command of the peacekeeping detachment of the Russian Federation and the directorate of the Turkish-Russian Observatory (of the cease-fire) were informed about the ongoing activities," the Azeri Defense Ministry said in a statement.
The Azeri ministry also announced that civilians can leave the Karabakh region through humanitarian corridors to Armenia and other directions.
The ministry called on civilians to stay away from what it called legitimate military targets being attacked by Azeri forces as part of Baku's "anti-terrorist" operation.
In Moscow, Russian Foreign Ministry spokeswoman Maria Zakharova said Russia is in contact with various parties, including Azerbaijan, regarding the situation in Karabakh.
Moscow will soon make a statement on the matter, he added.
Dead
Baku had earlier announced that four Azeri policemen and two civilians had been killed in a landmine explosion in Nagorno-Karabakh, and had accused the enclave's separatists of being responsible for these "terrorist" actions.
The six people were killed when the vehicles they were traveling in hit mines on the road between Susa and Fizuli, two towns in Nagorno-Karabakh controlled by Azerbaijan, Azerbaijani security services said.
According to the same source, the police officers were killed around 04:30 local time (3:30 Greek time) when the van they were in hit a mine near a tunnel construction site. Civilians were killed by another mine in the same area.
Azerbaijan's security services claimed that a group of Armenian separatist "saboteurs" planted these mines and called it a "terrorist act".
The article Caucasus in the flames of war – Azerbaijan's heavy attack to seize Nagorno-Karabakh was published in Fourals.com.