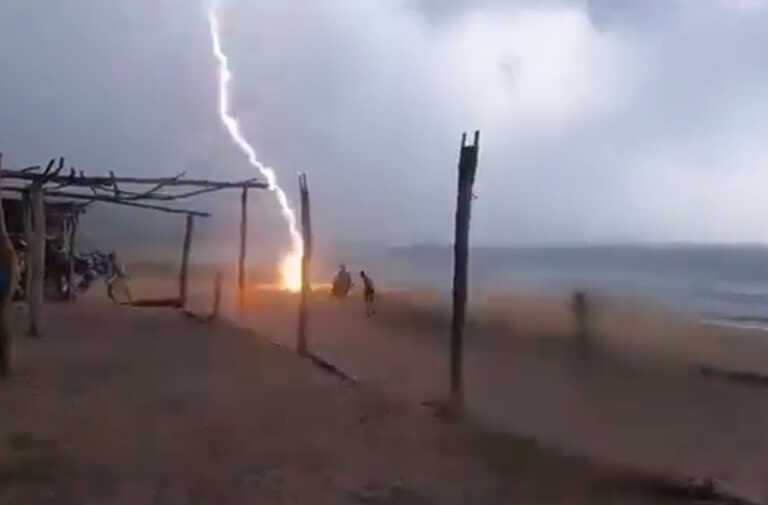 The moment lightning struck 3 people and killed two of them was captured in a shocking video making the rounds on Twitter and Facebook during a severe storm that hit southeastern Mexico.
It all took place on a beach in the Aquila region of Michoacán state in southeastern Mexico. The video captured the shocking moment when lightning strikes and strikes people, as if they had been marked from the beginning.
According to local media, the mayor of Aquila confirmed that the lightning they hit two men and a woman. The woman, a tourist in the area, was killed instantly while the other man, a hammock seller, died a short time later as doctors were unable to save him.
A third man was also injured by the blow, who managed to survive.
In the video are also heard screams of terror of those who were on the beach and saw the lightning strike before their eyes and kill the people.
Watch the video:
*DISCRETION ADVISED* Two people are reportedly struck by lighting on a beach in Aquila, Michoacán in #Mexico

Stay indoors during thunderstorms! pic.twitter.com/ND7zjXUfTZ

— Volcaholic (@volcaholic1) September 19, 2023
The article Shocking video from Mexico – Lightning strikes and kills people on a beach was published in Fourals.com.