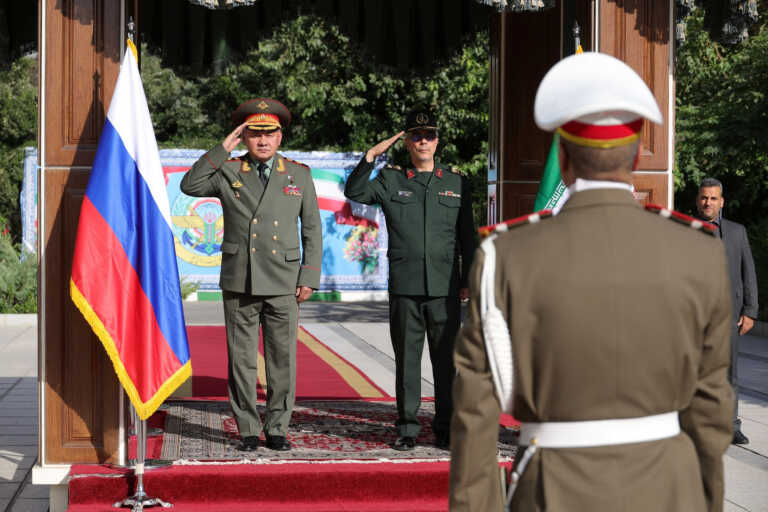 Russia's Defense Minister, Sergei Shoigu, is in Iran for an official visit starting today, fueling rumors that Moscow is looking to its few "allies" for weapons systems to continue its war in Ukraine.
It is recalled that Shoigu recently visited North Korea, paving the way for Kim Jong Un's visit to Russia.
This trip "will contribute to the strengthening of Russian-Iranian military ties and will mark an important step in the development of cooperation" between the two countries, Russian news agencies reported, citing the ministry.
According to the RIA Novosti agency, Shoigu was received with honors at the headquarters of the general staff of Iran's armed forces, where General Mohammad Bagheri was waiting for him. The Russian ministry's delegation will hold talks with military officials in Iran, he added.
The West accuses Iran of supplying drones to the Russian military to support Moscow in its military operations in Ukraine, which Tehran denies. However debris similar (if not identical) to the Iranian drones – such as the Shahed – have been repeatedly spotted in many parts of Ukrainein which Russian attacks were launched.
Both Russia and Iran have been subject to international economic sanctions, and in the past year the two countries have stepped up cooperation in various areas, including the military and energy. In March, Iran announced that it had agreed to buy Su-35 fighter jets from Russia.
The article Sergei Shoigu: The Russian Defense Minister makes an official visit to Iran was published in Fourals.com.