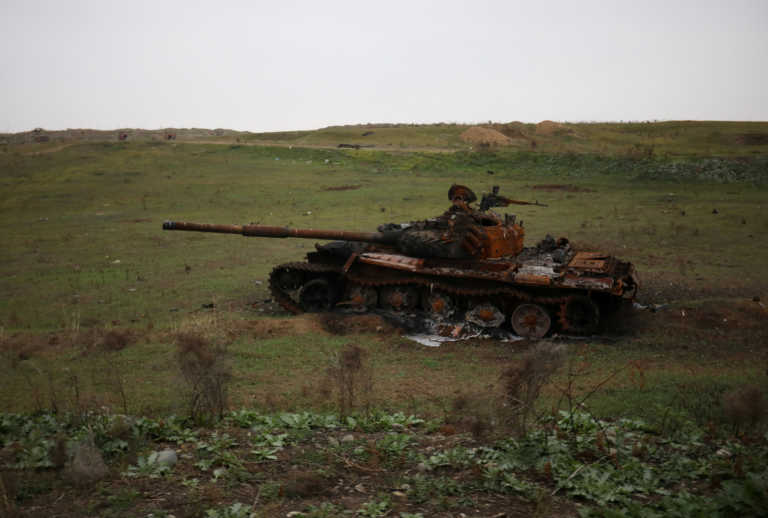 Fresh clashes are taking place in Nagorno-Karabakh, with Azerbaijan saying it has launched local counter-terrorism operations to restore constitutional order.
"Within the framework of these measures, with the help of high-precision weapons, positions of the armed forces of Armenia, as well as military installations on the front line and deep" in the territory of the enclave were neutralized, the Ministry of Defense of Azerbaijan clarified.
The ministry emphasized that it intends to "disarm the armed forces of Armenia, ensure their withdrawal from our territories and neutralize their military infrastructure."
At the same time he pointed out that he is striking against legitimate military targets and not against civilians or civilian infrastructure as part of his effort to "restore the constitutional order of the Republic of Azerbaijan".
Baku said it had informed the Russian peacekeeping force in the region, which is monitoring compliance with the 2020 ceasefire, as well as Turkey.
Armenia, for its part, points out that it has no military personnel in Nagorno-Karabakh and that its priorities remain humanitarian.
Ruben Vardanyan, a billionaire banker who headed the Armenian Nagorno-Karabakh administration until February, wrote in X: "Azerbaijan has launched a massive artillery offensive against Nagorno-Karabakh, targeting cities and civilians on a large scale."
6 Armenians dead
Baku had earlier announced that four Azeri policemen and two civilians had been killed in a landmine explosion in Nagorno-Karabakh, and had accused the enclave's separatists of being responsible for these "terrorist" actions.
The six people were killed when the vehicles they were traveling in hit mines on the road between Susa and Fizuli, two towns in Nagorno-Karabakh controlled by Azerbaijan, Azerbaijani security services said.
According to the same source, the police officers were killed around 04:30 local time (3:30 Greek time) when the van they were in hit a mine near a tunnel construction site. Civilians were killed by another mine in the same area.
Azerbaijan's security services claimed that a group of Armenian separatist "saboteurs" planted these mines and called it a "terrorist act".
Armenia and Azerbaijan have been involved in two wars in the 1990s and 2020s over control of Nagorno-Karabakh, which is internationally recognized as part of Azeri territory but inhabited mainly by Armenians.
Today's incidents come a day after humanitarian aid managed to reach the enclave.
Yerevan accuses Baku of causing a humanitarian crisis in Nagorno-Karabakh by closing at the end of 2022 the Lachin Corridor, the only land route connecting the mountainous enclave to Armenia.
The article Azerbaijan launched an attack against Armenia in Nagorno-Karabakh – At least 6 dead was published in Fourals.com.