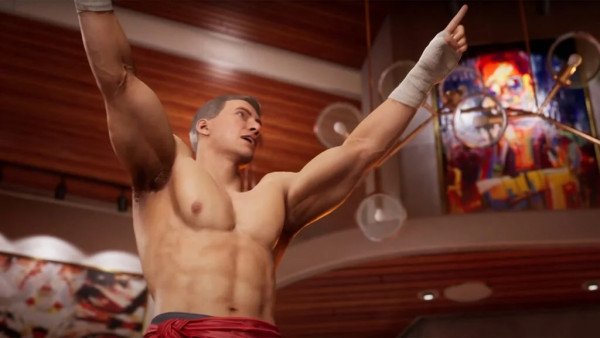 Since the
Mortal Kombat 1
has been released in early access for some players, the comparisons have begun and the Nintendo Switch version has taken center stage. As it seems, owners of the hybrid console are asked to pay the same amount as the rest, for a game that, visually at least, is far inferior, while glitches are not absent. Here are some X/ Twitter posts.
Crying at the Switch version of Mortal Kombat 1, Why didn't they just wait for the next gen switch console, the fact it costs 70$ is robbery pic.twitter.com/RHUFQJTHC5


— Synth Potato (Ameer) (@SynthPotato) September 17, 2023
The MK Switch version is disrespectful pic.twitter.com/hXOO2poAwq

— Plathanos (@SavinTheBees) September 17, 2023
Yeah, Switch version rocks! #MK1 #MortalKombat1 #MortalKombat #Switch #bug pic.twitter.com/oLwivYnrQE

— Baconsaur of Astora (@mr_baconssauro) September 16, 2023
Both of these are $70?!?!?$?

Awwww hell no.

If I was playing Mortal Kombat 1 on Switch I'd ask for a refund in a heartbeat. pic.twitter.com/4nfIzjeXEm

— OleManLogan (@OleManLogan) September 17, 2023
Nintendo fans keep saying "graphics don't matter." Mortal Kombat heard you loud and clear. $70 for this. pic.twitter.com/SqAMKQZ7YB


— #WolverinePS5 (@HlNOMARUSUMO) September 17, 2023
https://t.co/iice36RNFi pic.twitter.com/df5lHB6J0z


— (Not) YoutubeKids (@RealYouTubeKids) September 17, 2023
TikTok user Johniibo who often covers Nintendo releases notes that Mortal Kombat 1 looks like a PS1 game and is just awful. While he says he's "happy" to have early access to the Nintendo Switch version, he feels it's borderline criminal to charge the same as the Xbox and PS versions. For him, the gameplay feel is not bad, but it is harmful to the eyes.