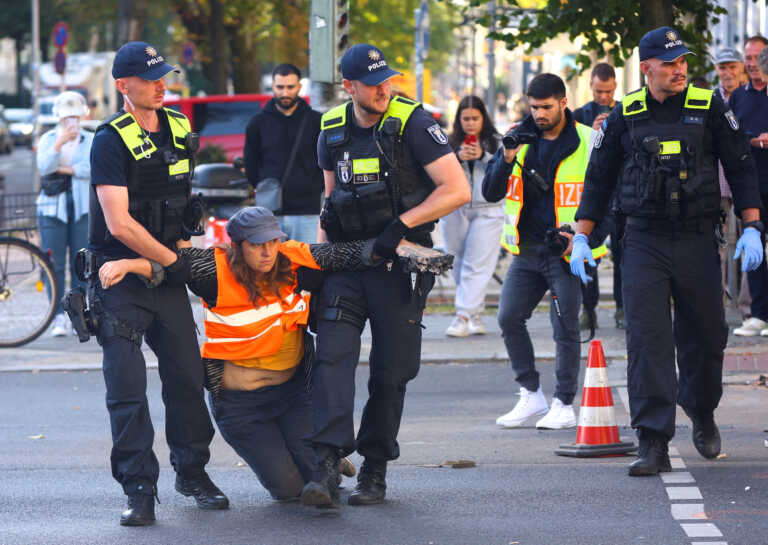 More than 20 major road junctions across Berlin were blocked today (18.09.2023) by climate activists from the Letzte Generation organization, causing incredible traffic jams.
Activists, as usual, stuck their hands on the pavement, while in some cases incidents were threatened. Police warned drivers not to interfere and avoid self-incrimination.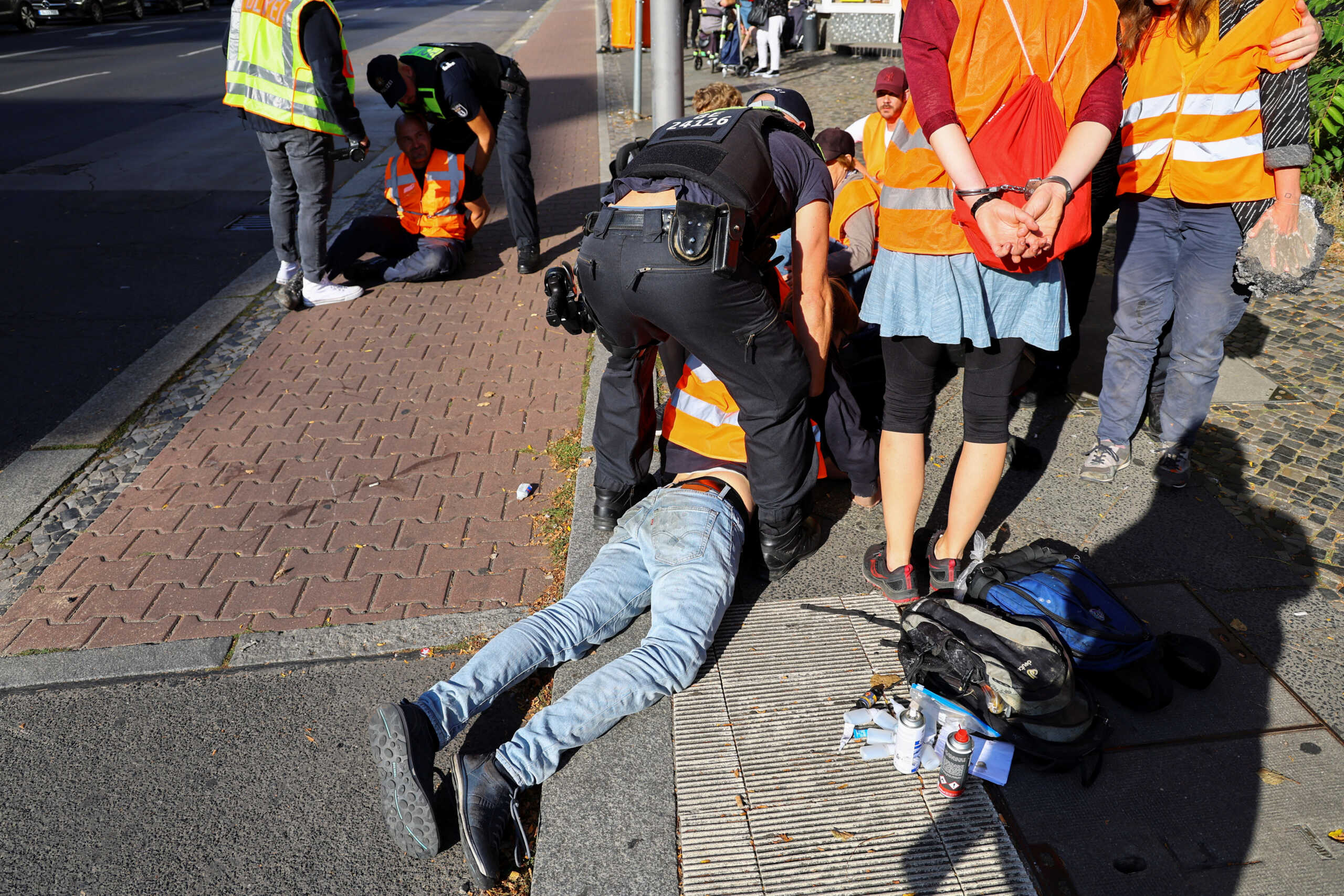 According to Berlin police, the activists blocked 21 points of the city's road network, resulting in severe traffic jams almost throughout the German capital.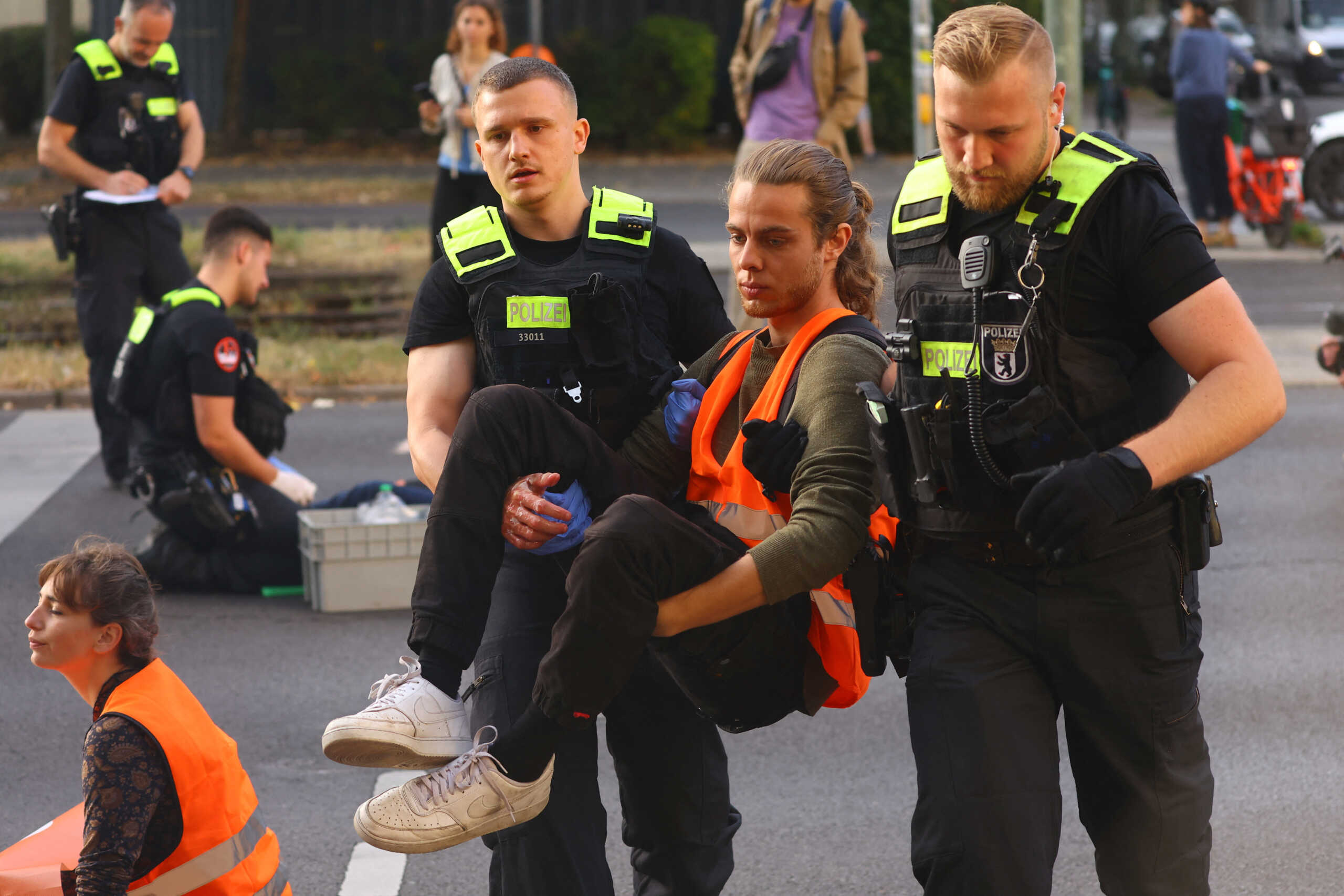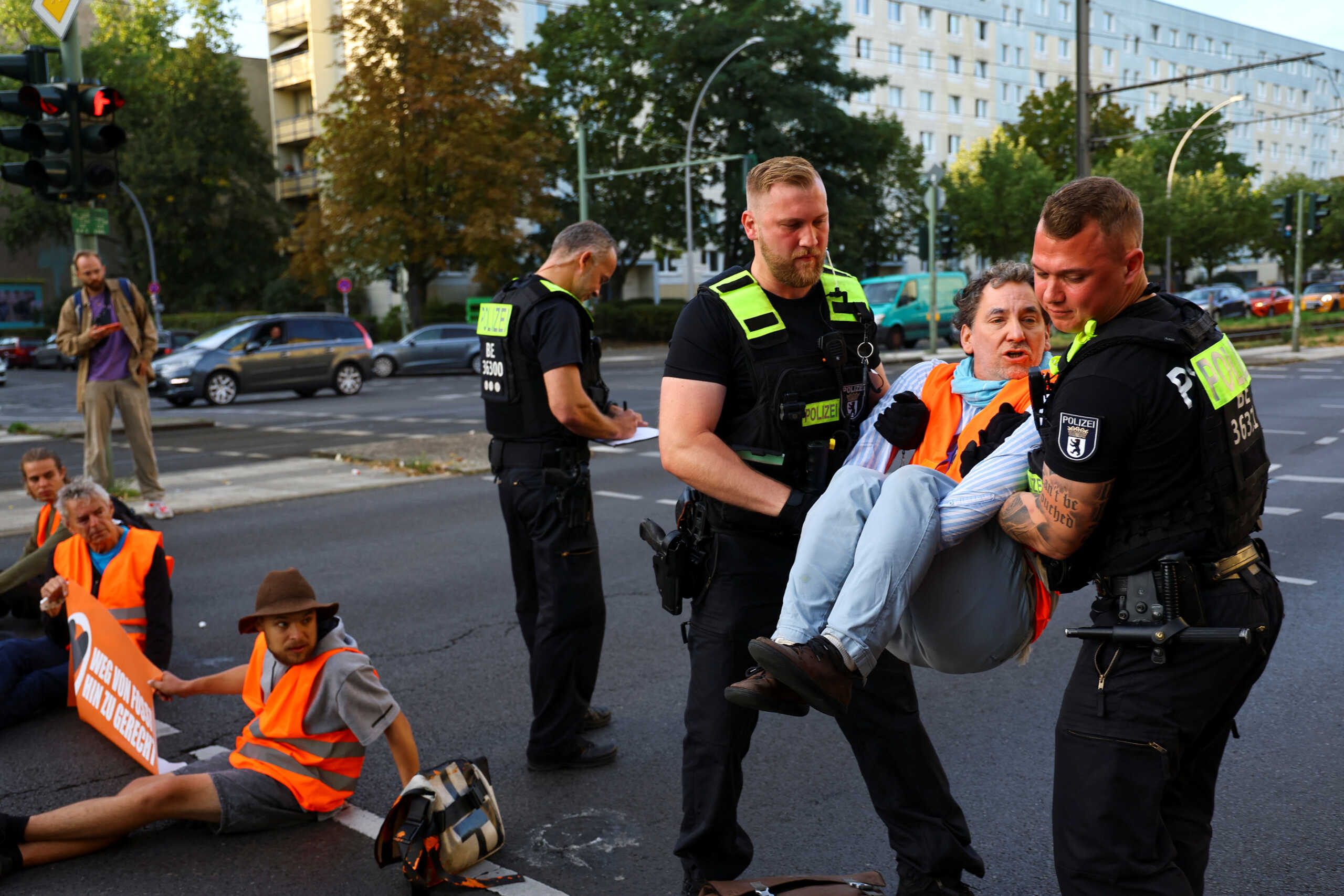 About 500 police officers are operating at the scene, while, in one case, a driver "tried to remove a person from the road". "We understand that you are disturbed by the protests, but please do not take action, do not intervene and do not use violence," the police said in a statement via the X platform (formerly Twitter).
According to the organization, its members were today in 30 places in Berlin.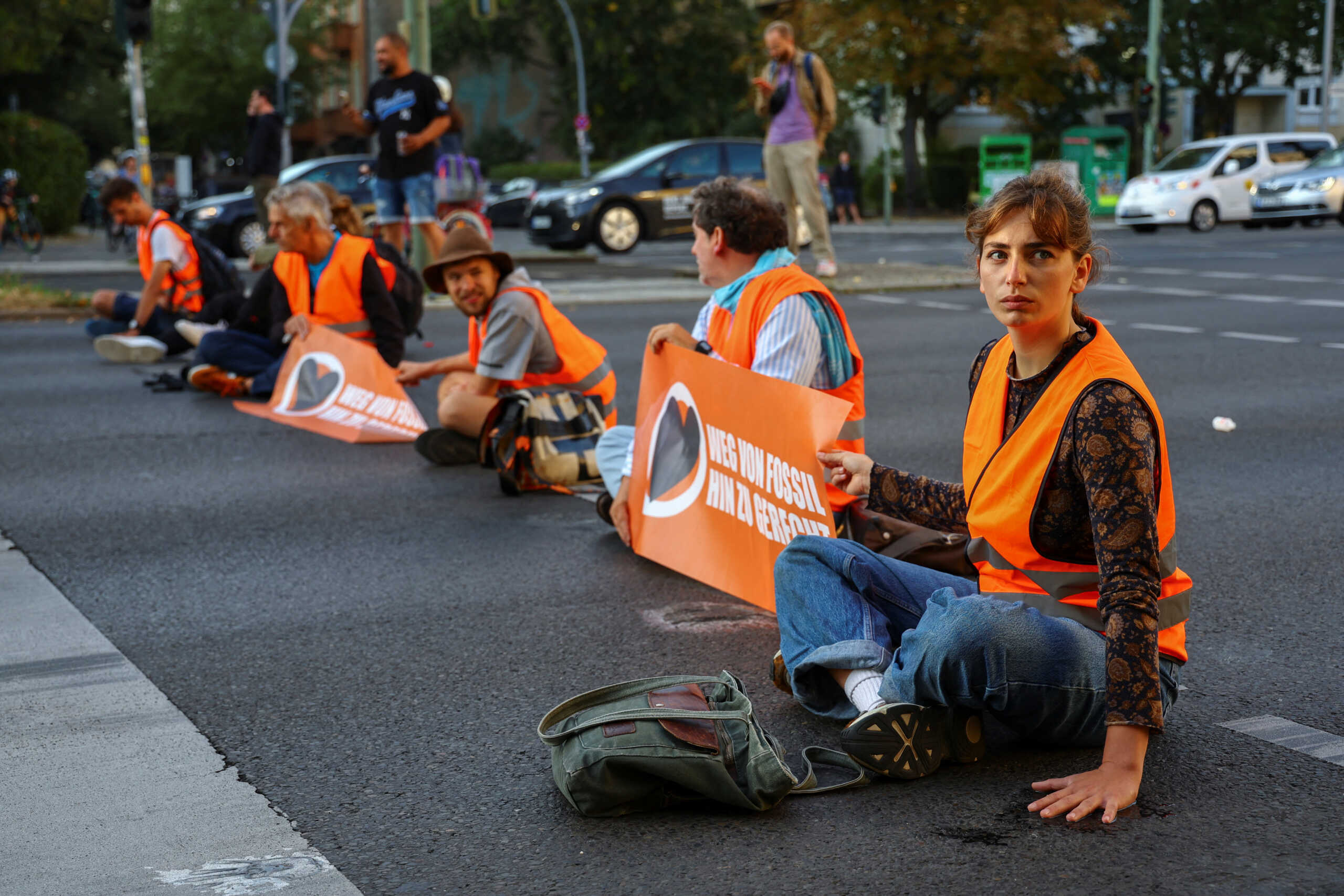 Yesterday, Sunday, a group of activists painted the Brandenburg Gate, the most important monument of the German capital, with orange paint. The police, despite being permanently at the scene, did not manage to prevent them, but proceeded to arrest 14 people, six of whom remain in custody.
The 'Last Generation' calls for the government to phase out fossil fuels such as lignite, oil and natural gas by 2030 rather than 2045 as the government's plan calls for.
Source: APE-MPE/ Photos: Reuters
The article Chaos on the streets of Berlin! Activists stuck their hands on the pavement, causing an incredible traffic jam was published in Fourals.com.