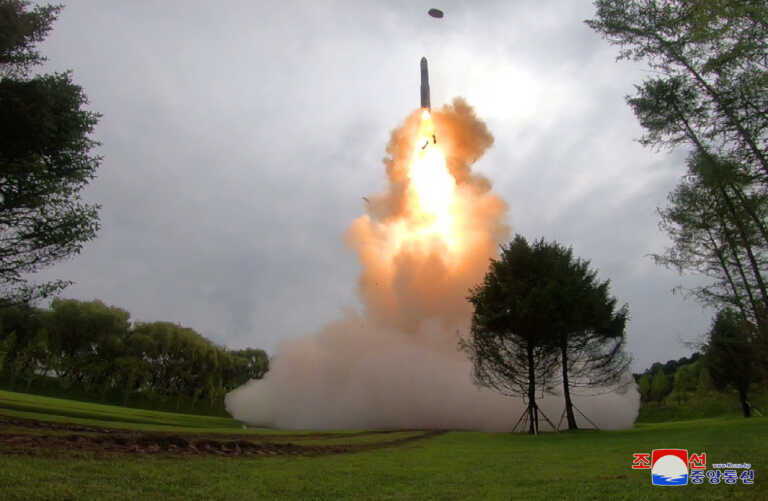 Ukraine successfully launched a long-range missile which, according to the president of the country, Volodymyr Zelensky, hit a target at a distance of 700 kilometers.
Zelensky mentioned the new missile at the daily teleconference, in which, in particular, the report of the head of the Ukrainian Army Valery Zaluzny was heard about the situation on the battlefield, while representatives of the Ministry of Strategy talked about their own production.
"Successful use of our own long-range weapon: the target was hit at a distance of 700 kilometers," Zelesnyi wrote on social media, referring to the teleconference. The Ukrainian president did not mention any other details. It is not clear which target he meant, but this information emerged more than twenty-four hours after the attack on the Russian military airport in the city of Pskov, in which four Russian military transport aircraft were destroyed. The city of Pskov is about 800 kilometers from the border with Ukraine
The head of Ukraine's National Security and Defense Council, Oleksiy Danilov, posted a video of the missile launch on Facebook with a caption reading "the Ukrainian president's missile program in action" and a quote from a song by the Russian band Lyube: "Sevastopol is waiting, Kamchatka is waiting, Kronstand is waiting." There are no other details in the comment.
"Kiev needs 160 fighter jets"
Ukraine needs about 100 more fighter jets than it has been promised so far, Ukrainian President Volodymyr Zelensky said.
"For an effective air force we need a total of 160 fighter jets," Zelenskiy said in a televised interview with Portugal's national public television network. This will effectively prevent Russian dominance of Ukrainian airspace.
Zelensky said Ukraine has received promises of 50 or 60 US F-16s from various European countries. Air Force spokesman Yuriy Ikhnat earlier said the country needs about 128 F-16s.
Denmark, the Netherlands and Norway have promised to give Ukraine F-16s.
Kiev will build new fortifications
At the same time, authorities in Kiev said the Ukrainian capital plans to build more fortifications as the risk of a Russian attack remains.
At the start of the Russian invasion in late February 2022, Russian forces attempted to capture the capital, but then retreated in the face of fierce Ukrainian resistance.
Mayor Vitaly Klitschko stressed that Kyiv will allocate 800 million hryvnias ($21.74 million) for the construction of fortifications and other urgent military needs.
"Kiev is and will be the enemy's number one priority target," said Serhiy Popko, head of the military command.
Russian forces have seized areas in eastern and southern Ukraine and there is currently no indication that they are planning another attack on the Ukrainian capital.
However, Kiev is regularly targeted by missile and drone attacks. The latest attack killed two people on Wednesday.
The article Ukraine successfully launched a long-range missile – It hit a target at a distance of 700 km was published in Fourals.com.