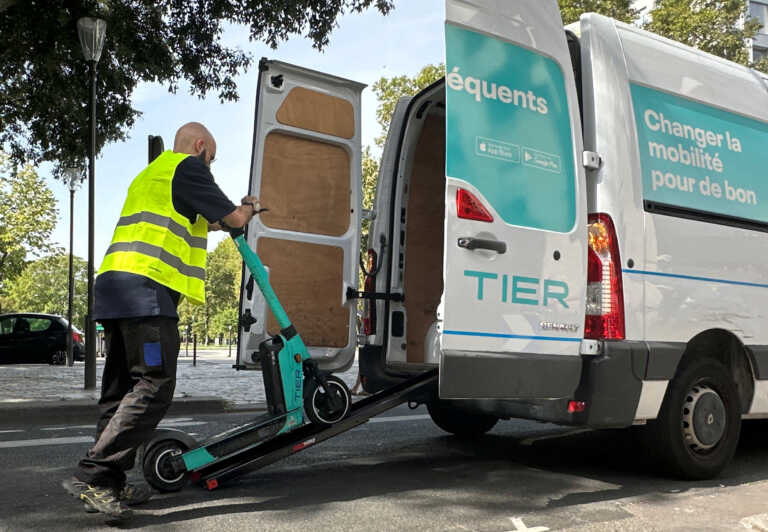 Electric skates are having a quiet last day in Paris, after five years of controversial presence. But the bikes are ready to take over.
From September 1, Paris will become the first European capital to completely ban these two-wheelers. Many Parisians were outraged to see them weaving through pedestrians, even with the 10km/h limit imposed in certain zones, or parked in the middle of pavements. Many accidents have been attributed to them.
The three rental companies, Lime, Tier and Dott, lost their license to occupy public space after an unprecedented "vote" in early April. "No" won with almost 90%, but only 7.46% of those registered in the electoral rolls went to vote.
The socialist mayor of Paris, Anne Hidalgo, had also campaigned for a "no" vote in order to reduce "inconveniences".
Since August, the 15,000 skates have been gradually withdrawn from the streets — only a few remain today on the streets, mainly in central Paris, to be sent, after possible repairs, to other cities.
Champs-Elysées, Louvre, Rue de Rivoli, Opéra, Grand Boulevard… an AFP journalist did not come across any electric scooter users during this morning and only noticed six of them in central places, whereas before they were everywhere. Many of the places intended for them are empty or welcome bikes from the three companies.
No leases are now available on Lime and Dott's apps, while Tier's only showed about fifty vehicles out of the 5,000 the German company counted.
A third of its fleet will remain in Ile-de-France, in 80 communities around Marne-la-Vallee or Saint-Germain-en-Laye. The rest depart mainly for Germany.
Dott will ship hers to Belgium or Tel Aviv. Lime's green skates will leave for Lille, London, Copenhagen or German cities.
"We have turned the page on 'skating'" for the whole of Ile-de-France, Xavier Miraigue, director of public relations for Lime, a Californian company, explains to AFP.
"This saddens me because I find it so pleasant to be able to get around like this, to go from right to left without the stress of being in the car, locked out," said Valerie Rinkel, who used the service.
On the contrary, "I think it's safer to stop here and eventually get back on the bike or for people to take the bus and public transport", estimated Anas Eloulas, another customer.
What are the alternatives?
The companies are betting that their customers will switch to self-rental bicycles, which are already offered to everyone, which would allow them to avoid, at least in the immediate future, layoffs.
"A big page is turning for Tier, but rather than giving in to nostalgia, we're looking forward," says Clément Pett, head of operations in France, referring to the 5,000 bikes still available.
"The development of the bicycle is in full bloom with prospects (…) very interesting," confirms Mirai from Lime, which proposes 10,000 bicycles.
But not everyone is ready to switch to cycling.
For tourists, "they're not the same thing, they're bigger and heavier, they're not as nimble," says Amanda Rollins, an American influencer with 740,000 followers on TikTok, and a fan of skates.
Some regular users could choose to buy or an alternative rental offer by the day, half day or week, such as that announced yesterday, Wednesday, by motorcycle, scooter and skate retailer Volt.
The company, which floated the idea before the vote in Paris, wants to offer "those who used the skates every day", "even tourists", to rent one – "also in view of the Olympics", says Gregory Coigio , founder of the business, to AFP.
"Stopping 'free floating' will greatly accelerate rental demand," he estimates, aspiring to place 1,000 to 2,000 skates in total mainly "in all the critical spots where this very significant demand exists."
The article No more electric scooters on the streets of Paris – Last day of their release was published in Fourals.com.