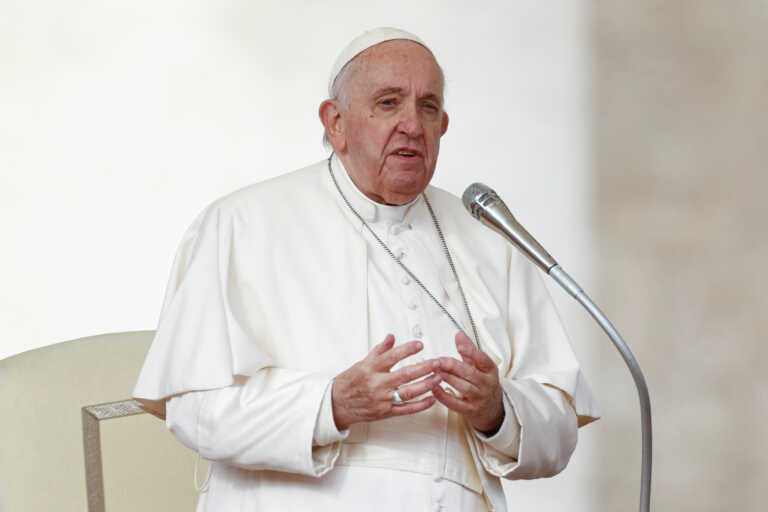 Pope Francis has announced that he will release a new document on the protection of nature, saying he will do so because "a terrible 'global war' is underway against the environment".
Speaking at Wednesday's general audience, Pope Francis said the document would be issued on October 4, the feast day of St. Francis of Assisi, patron saint of the environment.
It will be a follow-up to his influential papal encyclical in 2015 which spoke of the need to protect the environment against the dangers and challenges of climate change and to reduce the use of fossil fuels.
The pope has said the new document will be an "update" of the 2015 "Laudado Si" with current issues.
Describing nature as a "sacred gift from the Creator", the pope called on people to take the side of "the victims of environmental and climate injustice".
He called for an end to the "senseless war against our common home, it is a terrible world war".
In the eight years since "Laudado Si" was published, the global community has seen an increase in extreme weather events: more intense and prolonged heat waves, more frequent forest fires, more severe hurricanes.
Francis said last month that these phenomena show that more urgent action is needed to tackle climate change and called on world leaders to "do something more tangible to limit polluting emissions".
He said the new document would be an Apostolic Exhortation, another form of papal document.
After the publication of "Laudado Si," some conservative Catholics along with conservative political movements and business interests, particularly in the United States, sharply criticized the pope for supporting the majority view of scientists who say global warming is at least partly human-caused. activity.
The article Pope Francis will issue an encyclical on the environment was published in Fourals.com.