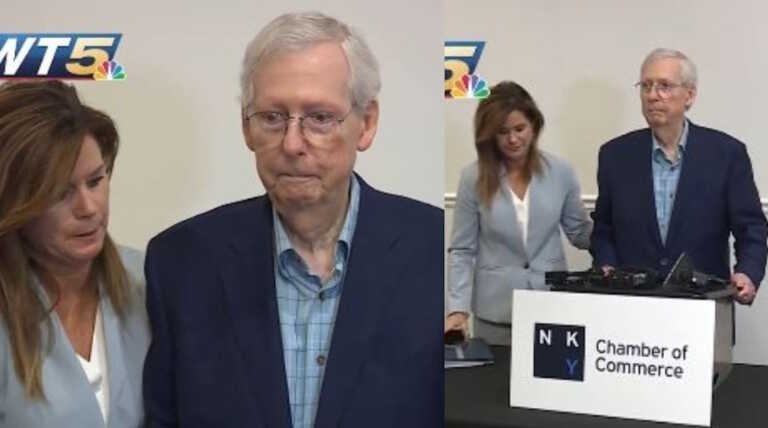 For the second time in a few weeks, the head of the Republicans in the US Senate, Mitch McConnell "froze" for more than 30 seconds, during a press conference.
At this news conference in Covington, Kentucky, 81-year-old Mitch McConnell initially appeared to have trouble hearing a reporter's question about whether he will run for Senate again in the 2026 midterm elections.
But then he "froze" while on the podium, staring into space and not speaking for about 30 seconds. He also did not appear to respond immediately when a member of his staff approached him to ask if he heard the question.
"Okay, I apologize to all of you. We're going to need a minute," said his assistant, during this interruption. After being approached by a second person, McConnell resumed speaking, but had to have his assistant repeat the question to him, to which he gave a terse answer.
Mitch McConell, the 81-year-old Republican senator and minority leader, freezes again in front of reporters. What could be wrong with him? pic.twitter.com/y2bp5fEB0P

— Benjamin Butterworth (@benjaminbutter) August 30, 2023
"momentary dizziness"
His spokesman said McConnell "felt momentarily dizzy" and would consult a doctor before his next public appearance.
White House spokeswoman Karin Jean-Pierre, when asked about McConnell's health, wished him a "speedy recovery." In March the senator was hospitalized after falling during a campaign rally, breaking a rib and suffering a concussion.
The article Mitch McConnell "froze" again at a press conference – "Felt dizzy" was published in Fourals.com.