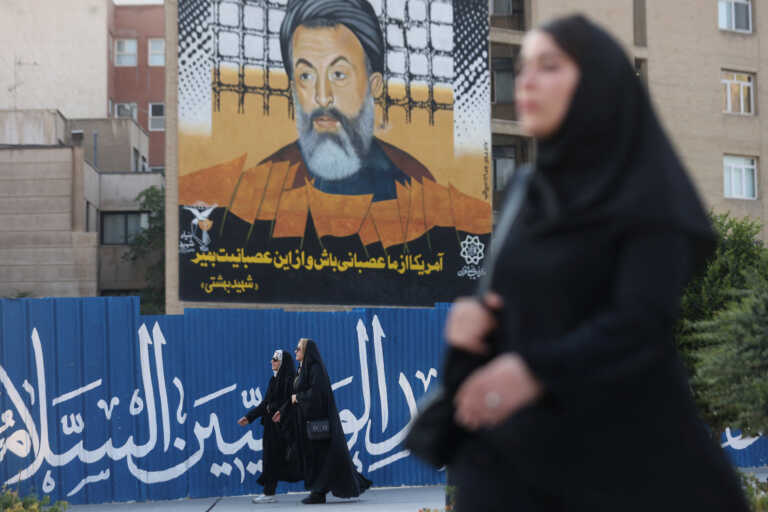 She did not manage to… be released on parole and the journalist Nazila Maroufian was arrested again by the Iranian authorities. Why; Why did she take pictures without wearing a headscarf?
Nazila Maroufian was arrested by Iranian authorities for not wearing a headscarf in public and posting photos of herself on social media, Tasnim news agency reported.
The journalist had already been arrested several times after interviewing, in October 2022, Amjad Amini, the father of Mahsha Amini, the 22-year-old woman who in September 2022 died while in custody by the morality police for not wearing "correct » her scarf!
Her death had sparked months of protests in Iran. And repression, of course…
In that interview, Amjad Amini accused the authorities of they lied about the circumstances of his daughter's death, when they claimed he died due to health problems he was experiencing. Her relatives and some activists claimed that Maksha was hit on the head while in custody. Tehran denied this version.
Nazila Maroufian was arrested in November 2022 and later released. In January he announced that he had been sentenced to two years in prison with five years suspended for "propaganda against the system" and "spreading fake news".
When he was released from prison on August 13after another arrest, uploaded a photo of herself with her head uncovered.
Maroufian comes from Sakez, the birthplace of Aminiin the province of Kurdistan.
After the 1979 Islamic Revolution, women in Iran must cover their heads, hiding their hair, when appearing in public. For a year now, however, more and more women, especially in the big cities, are walking around without a headscarf.
Earlier today (30.08.2023), Iranian media reported that the trial of Makhsa Amini's lawyer Saleh Nikbakht, accused of "propaganda against the Islamic Republic" for making statements to the media, began yesterday.
The article Journalist in Iran arrested again for not wearing a headscarf – He had covered the death of Mahsha Amini was published in Fourals.com.