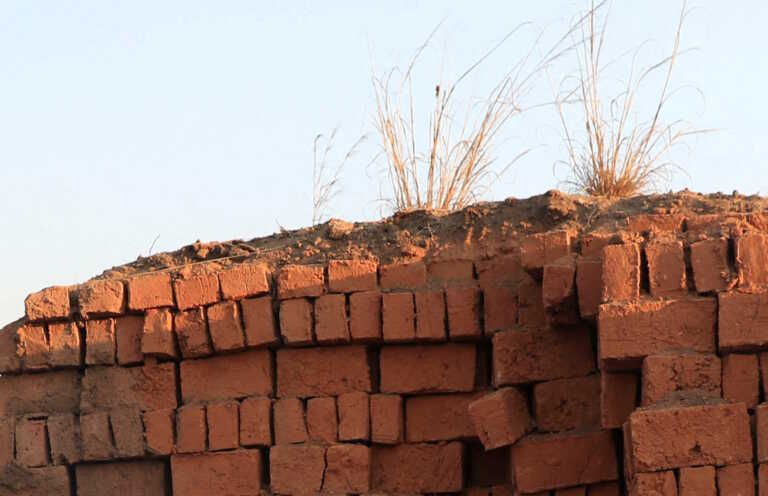 Oxford scientists have extracted ancient DNA from a 2,900-year-old brick for the first time. Ancient brick serves as a biodiversity time capsule, researchers say.
Oxford researchers have managed to extract DNA from an ancient clay brick, demonstrating how these building blocks could be used to record the flora that existed in the environment around 3,000 years ago.
The scientific team from the University of Oxford, the National Museum of Denmark and the University of Copenhagen, estimates that the ancient brick was made in 900 BC.
"We were thrilled to discover that ancient DNA, which has remained intact in a mass of clay, can be successfully extracted from a 2,900-year-old brick," said Sophie Lund Rasmussen, a biologist at the University of Oxford.
The brick analyzed in this study was found in present-day Iraq, in the palace of the Neo-Assyrian king Ashurnasirpal II located in ancient Kalhu. Researchers were able to date it to somewhere between 879 and 869 BC. thanks to a clay inscription that specifically referred to the palace. The brick had been made from mud, straw and animal excrement and dried naturally, which helped preserve its organic content.
With the help of the ancient DNA extracted from the brick, the researchers were able to identify 34 plant groups such as: Brassicaceae (cabbage and mustard), Ericaceae (heather), while there was also genetic material from birch, laurel and parsley.
"The brick serves as a biodiversity time capsule containing information about a single site and its environment," explained Assyriologist Trolls Arbol, from the University of Copenhagen.
The team focused on plant DNA because it was the most well-preserved, but the same techniques could be used to search for animal DNA. Clay bricks are found at numerous archaeological sites around the world and can reveal new information about the ecosystems and environments in which they were made.
The article Scientists for the first time discovered DNA from a 2,900-year-old brick was published in Fourals.com.