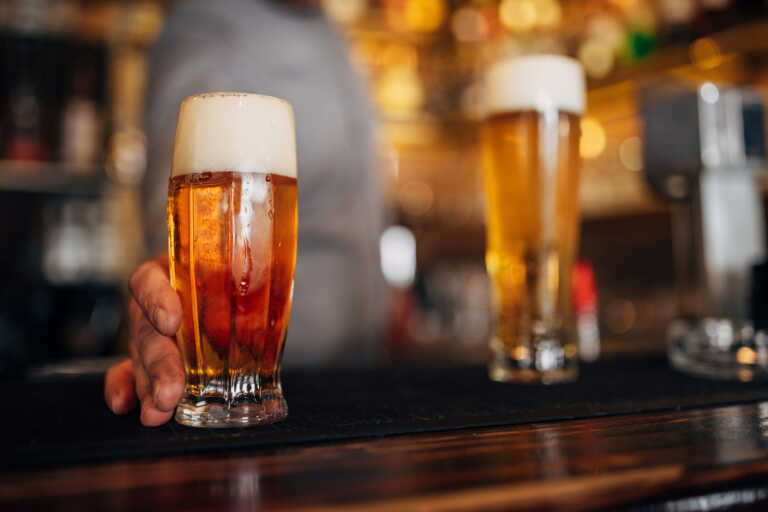 Could it be… we're out of beer and it's the weather? Brewers from Belgium are afraid of it and do not hide their concern about the problems that the weather may cause them!
Brewers in Belgium are not ruling out a beer shortage due to… weatheralthough the Belgian media are questioning whether this could happen in practice and are reporting the facts.
"Lack of beer? THE bad barley harvest worries some brewers" is the title of an article in the newspaper "Le Soir".
As the publication points out, this year, heavy rains that fell from July 22 put the quantity and quality of barley at risk, which made some brewers fear a possible "degradation" of their product.
"In free fall for many years, barley crops are the subject of a strategic recovery plan 2017-2027 launched by the Walloon government to meet the demand of the country's growing number of breweries – especially craft brewers.
Since its implementation, the area of ​​these crops has more than quadrupled, reaching almost 1,130 hectares, cultivated by around 100 farmers for the 2021-2022 season," said Wallonia's Minister of Agriculture, Willy Borchus.
The regulatory effect that the weather will play is also highlighted by the producers' body, which brings together representatives of farmers, public authorities and actors in the agricultural sectors of Wallonia.
He emphasized, however, that a possible shortage or increase in prices – which anyway fluctuate permanently – should only be felt within ten to twelve months, because the grains must undergo various technical operations (cooling, drying, etc.) before the process reaches the malt for sale to brewers.
The impact on the prices of the barley market as a whole should also be limited, given the chronic moderation in the volume of the Belgian harvests, further reports the body of producers.
A potential shortage will no doubt force some Belgian brewers wishing to use domestic barley to switch to French barley, which could lead to exemptions from the criteria for awarding certain labels.
However, according to estimates, no shortage of beer is expected.
The article If we run out of beer it will be… the (bad) weather's fault! Concern in Belgium over potential shortages was posted on Fourals.com.