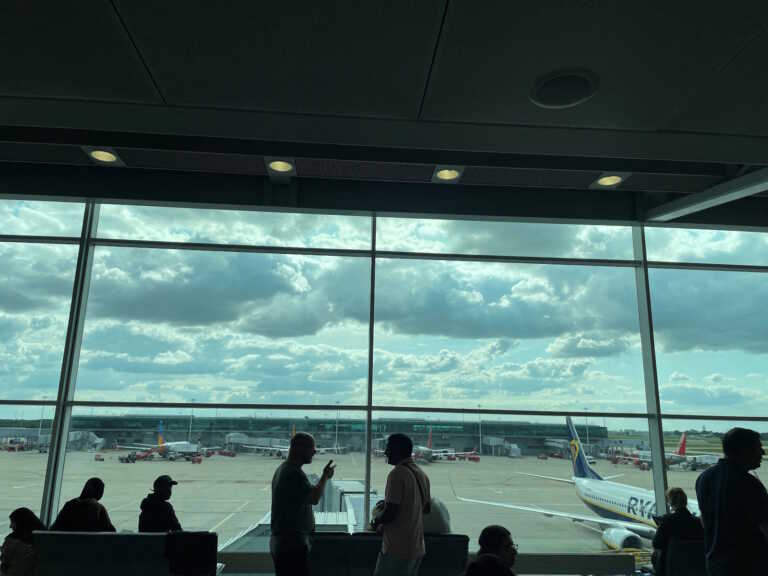 A poorly documented travel plan by a French airline may be behind the worst air traffic control breakdown at British airports in a decade.
British aviation officials are investigating whether the blackout that caused flights and airports may have been caused by a misregistered plan by an unnamed French airline.
It is recalled that on Monday (28.08.2023), Britain's National Air Traffic Services (NATS) reported experiencing "technical problems" which forced controllers to switch from an automatic landing and dispatch system to a manual one, resulting in the cancellation or about 1,000 flights are stuck. "Flight plans are entered manually, which means we cannot process them in the same volume, so we have implemented traffic flow restrictions," NATS said.
Officials do not know what disabled the system, but they appear to have ruled out a cyber attack.
Sources told The Times that the chaos may have been caused by a misregistered plan by an unnamed French airline.
Downing Street did not rule out this scenario either. The prime minister's official spokesperson Rishi Sunak said: "There will be an investigation by the Civil Aviation Authority (CAA) and a report shared with the government. I think (Transportation Minister) Mark Harper confirmed this morning that it will take a few days. I've seen, obviously, various speculations, but I'm not going to prejudge the work that needs to be done." However, he added that experts confirmed it was a "technical issue, not a cyber security incident". Asked if officials would be talking to their counterparts across the Channel, the spokesman said "I would expect them to talk regularly with other countries, but I'm not aware of specific talks with French counterparts".
NATS had announced on Monday afternoon (28.08.2023) that it had "identified and fixed" the technical issue affecting air traffic control systems and was working with airlines and airports to support affected flights.
However, British Transport Secretary Mark Harper noted that "despite the resolution of the issue, flights are still affected, unfortunately." Experts have warned passengers that the disruption could last until Friday, September 1.
The article French company's mistake may have caused international flight chaos – 'Delays until Friday' was published in Fourals.com.