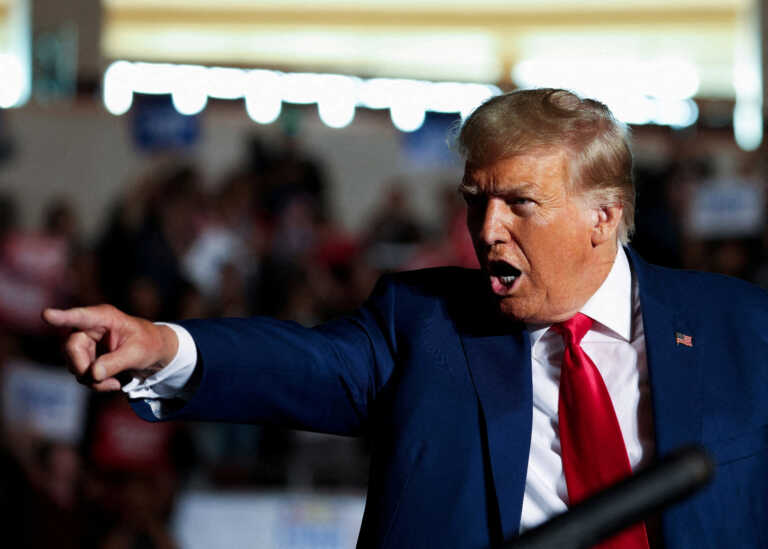 Former US President Donald Trump has announced that he will appeal his March 2024 sentencing hearing in the 2020 election tampering case.
"I will appeal," Trump wrote, in capital letters, in a post on his platform, Truth Social. He gave no further details on when or how he would appeal the decision, insisting that the investigation against him is politically motivated.
Federal Judge Tanya Chatkan earlier set the trial for March 4.
Specifically, Donald Trump will be tried on March 4, 2024 in Washington for attempting to overturn the outcome of the 2020 presidential election, the most serious charge against him to date.
"The public is entitled to a speedy and efficient resolution of this matter," said federal judge Tanya Chatkan after announcing her decision.
Earlier, Chatkan had warned Trump's lawyers that they would not have the time they requested to prepare. Chatkan was asked to find a compromise between two very different proposals: Special Counsel Jack Smith wanted the trial to begin in Washington on January 2 and last no more than four to six weeks.
Instead, Trump's lawyers have been asking for a trial in April 2026, many months after the November 2024 presidential election, on the grounds that they need too much time to study the evidence the government has gathered.
Trump, who faces a marathon trial through 2024, did not attend Monday's hearing on his most serious impeachment to date.
On March 25, Trump's trial is set to begin in New York for another case, concerning the purchase of the silence of a former porn star. On May 20, he will stand trial in Florida on charges of illegally withholding classified documents after leaving the White House and obstruction of justice.
The article Donald Trump will appeal the decision to start his trial on March 4 was published in Fourals.com.