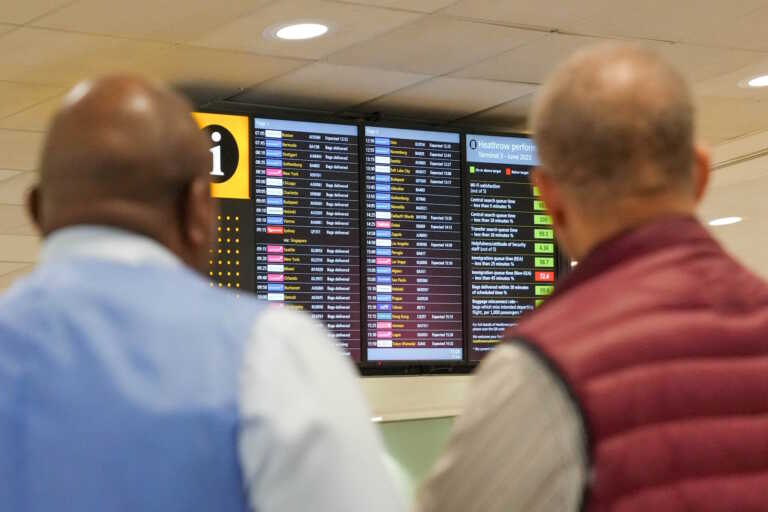 Britain's National Air Traffic Service has announced a "technical problem". Restrictions were put in place on the flow of aircraft due to take off or land at UK airports.
A spokesman for Britain's National Air Traffic Service (NATS) said that "aWe are currently experiencing (4:22pm Greek time) a technical issue and have implemented traffic flow restrictions to maintain security. Engineers are working to find and fix the problem."
Earlier, the Scottish airline Loganair said in a post on Twitter (X) that there had been a failure in the network of air traffic control computer systems in Britain, warning that there could be delays to international flights.
All this caused delays to hundreds of flights, both in and out of the UK. Britons returning from Tenerife, Spain, told the Daily Mail they have been told they could be waiting for at least 12 hours!
The majority (78%) of flights departing from Heathrow are delayed, according to Flight Radar figures from 2pm, compared to 74% at Gatwick, 81% at Manchester and 86% at Bristol.
Travel expert Simon Calder said the system problem had forced air traffic controllers to switch from a digital system to one that had to be operated "more manually".
Problems with scheduled flights from British airports are affecting the whole of Europe, causing delays to some flights departing from the continent bound for the US.
The article Chaos at UK airports – 'Technical problem' causes uproar on flights was published in Fourals.com.