Sony Interactive Entertainment has announced the games that will be added to its Game Catalog
PlayStation Plus
for subscribers of the Extra and Premium packages, as well as the titles expected in the Classics Catalog, for those who have opted for the Premium subscription. Analytically:
GAME CATALOG
Ace Combat 7: Skies Unknown (PS4)
Borderlands 3 (PS5, PS4)
Earth Defense Force 5 (PS4)
The Forgotten City (PS5, PS4)
Horizon Forbidden West (PS5, PS4)
I Am Setsuna (PS4)
Lost Sphear (PS4)
Oninaki (PS4).
Outriders (PS5, PS4)
The Quarry (PS5, PS4)
Resident Evil 7 biohazard (PS4)
Scarlet Nexus (PS5, PS4)
Tekken 7 (PS4)
CLASSICS CATALOG
PlayStation 5
Harvest Moon: Back to Nature
The Legend of Dragoon
Wild Arms 2
PlayStation 4
Destroy All Humans!
All of the above will be available from February 21, 2023.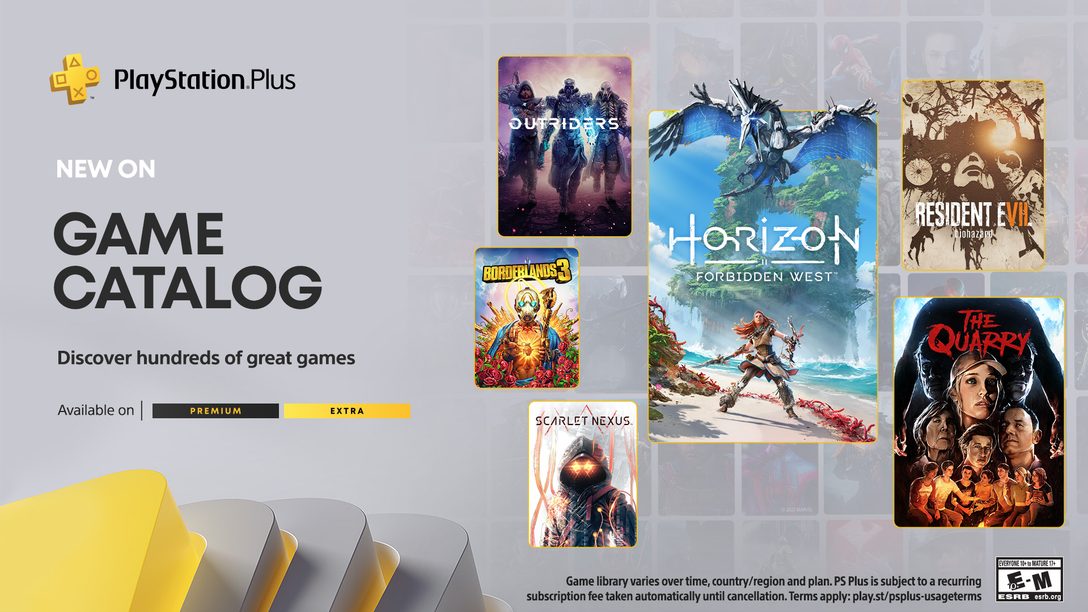 //consent check first var enternity_consent = $.cookie("enternity_consent"); var enternity_consent = true;
if(enternity_consent===undefined){ fbq('consent', 'revoke'); //console.log('fb revoke'); } else { fbq('consent', 'grant'); //console.log('fb grant'); }
fbq('init', '997509706965212'); fbq('track', 'PageView');
*/