04:20 PM


Wednesday 08 February 2023

agencies
The United States came out yesterday, Tuesday, after the earthquake that struck Turkey and Syria and caused thousands of victims, to announce the existence of great obstacles preventing the full arrival of aid, and at a time when some countries feared violating American law, the Arab solidarity that appeared during the past hours was A strong message to the world that Arabs are for Arabs.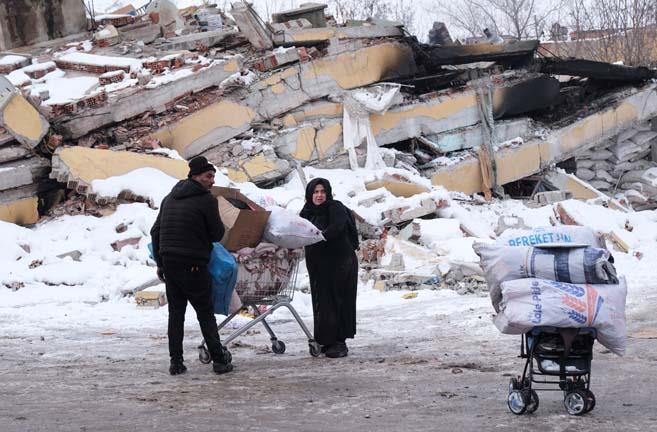 Caesar Act
Caesar's law arose in relation to a Syrian photographer, who took pictures of hundreds of thousands of people detained in Syria that were brutally killed. The pictures of the victims were displayed in an exhibition in the Holocaust Museum in the United States. Caesar expected that there would be angry reactions to these pictures and that what was left would be saved. From his country from the scourge of war, but what happened on the ground was quite the opposite.
Agreement on the Caesar Act took a long period of about six years, as the law stipulates the imposition of economic and legal sanctions against about 39 well-known Syrian personalities, led by Syrian President Bashar al-Assad and his wife, in addition to preventing the entry of any humanitarian aid into Syria.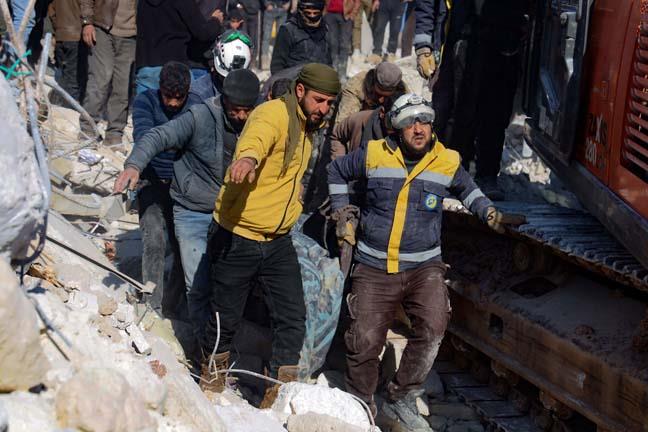 Arabs challenge Caesar
The law did not stand in the way of the Arab countries. Rather, a number of Arab countries provided aid to cope with the effects of the earthquake disaster in northern Syria, in unification of the Caesar Act.
The beginning was with the Egyptian state, which sent 3 planes carrying humanitarian and medical aid to Syria, in addition to the arrival of a relief team to northern Aleppo, according to Al Arabiya announced in urgent news to help the victims.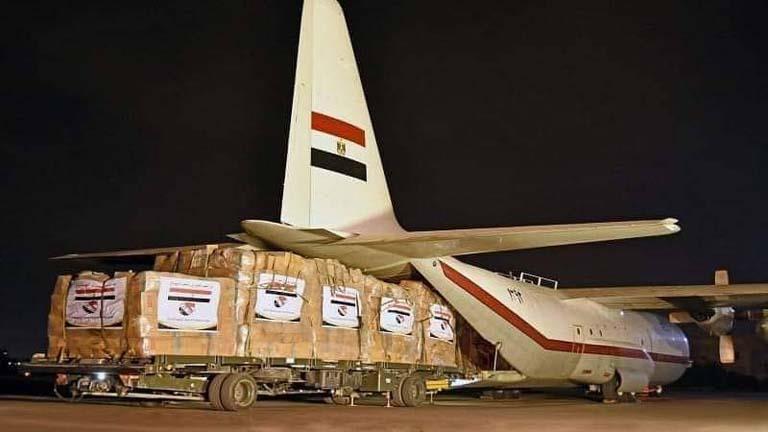 Sheikh Mohammed bin Zayed Al Nahyan, President of the UAE, also ordered the provision of 50 million dollars to the Syrian people affected by the earthquakes, while the Custodian of the Two Holy Mosques King Salman bin Abdulaziz directed the King Salman Center for Relief and Humanitarian Action to operate an air bridge and provide health, shelter, food and logistical assistance. To mitigate the effects of the earthquake on the Syrian people.
Algeria decided to send a civil defense assistance team to participate in rescue and relief operations, in addition to medical aid to the affected areas, while Tunisia sent a military plane loaded with food, blankets and medicines, in addition to a civil protection team specialized in search and rescue from under the rubble consisting of officers and doctors. Paramedics equipped with advanced research equipment.