Avatar: The Way of Water continues to be the focus of cinephile interest worldwide, with its box office grossing over $2.13 billion. With this success, there is sure to be a sequel. James Cameron has already filmed it
Avatar 3
and part of it
Avatar 4
with the
Avatar 5
to also come even closer.
In a recent interview with Empire magazine, producer Jon Landau talked about what we should expect from the next films. Cameron had mentioned a new Na'vi tribe, and Landau revealed that they were the Ash People, described as a fierce, volcanic race. Their leader is Varang, played by Oona Chaplin.
"There are good people and bad people. The same is true with the Na'vi. Often, people don't see their evil. What is the cause that turns them evil? Maybe there are some elements they don't know about."
Also Landau said that there will be a big time jump in Avatar 4, which will then lead into Avatar 5, which we already know will have some of its events taking place on Earth. In the past the producer has revealed that the purpose is for Neytiri to understand what is on Earth. It will be a time when Earth is plagued by overpopulation, with dwindling natural resources making life even more difficult.
"But we don't want to give a bleak picture of where our world is going. The films are also about the idea of ​​what we can do to change that course," added Landau.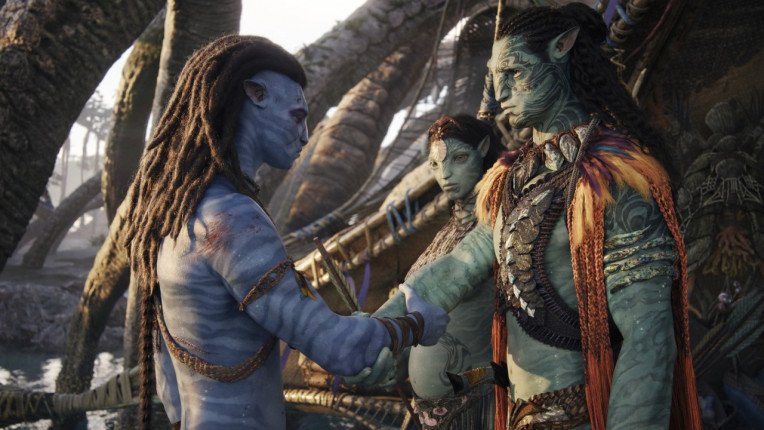 //consent check first var enternity_consent = $.cookie("enternity_consent"); var enternity_consent = true;
if(enternity_consent===undefined){ fbq('consent', 'revoke'); //console.log('fb revoke'); } else { fbq('consent', 'grant'); //console.log('fb grant'); }
fbq('init', '997509706965212'); fbq('track', 'PageView');
*/