For her cooling
GPU
it is not necessary to use expensive, specialized materials. There are also alternatives that you can easily find in your fridge, such as ketchup or cheese slices. A ComputerBase member tested a variety of everyday products from hand cream to potatoes as heat-conducting materials on a Radeon R7 240 GPU. This is a 30W graphics card, so it's definitely not a powerful GPU. Such a TDP would easily work with passive cooling.
Tests have shown that ketchup is a fairly good alternative to thermal compound, reaching 71°C after 5 minutes on the Furmark. Toothpaste is worse as it gets the GPU to 90°C maximum temperature. Gamers should probably avoid using baby creams, potatoes or cheese slices, as all these products have easily reached 105°C which is far from ideal even for such a small GPU.
Obviously we don't recommend you try this.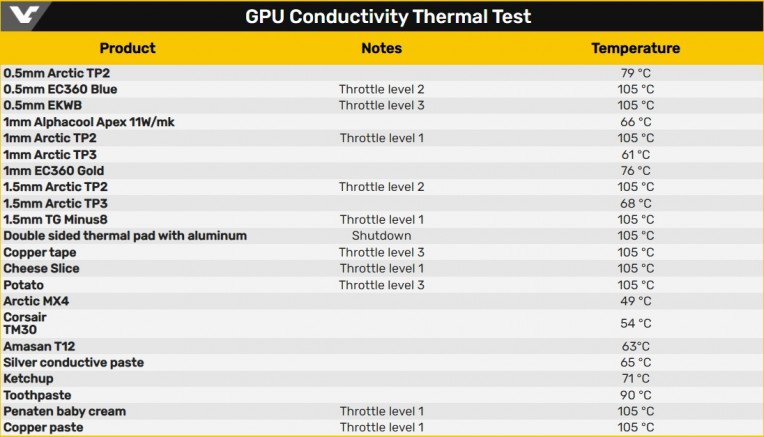 Photo source: videocardz.com