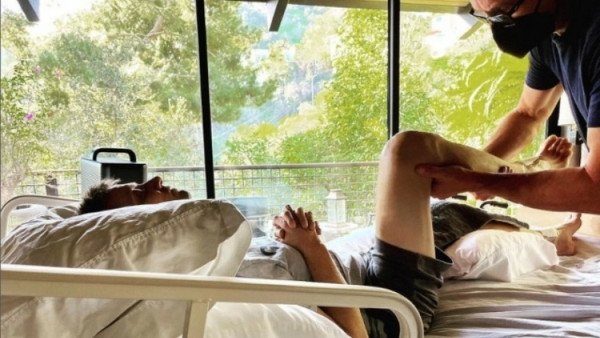 THE
Jeremy Renner
revealed that he broke more than 30 bones in the accident on New Year's Day.
"Morning workouts, resolutions all changed this New Year's," the "Mayor of Kingstown" star wrote in an Instagram post. "I was reborn through the tragedy for my entire family and quickly focused on their love."
The above was accompanied by a photo of the actor, which shows him lying on a hospital-like bed at his home, while a doctor helps him stretch his leg.
"I want to thank ALL of them for their messages and concern for my family and me," she continued in the post, which quickly racked up a million likes. "Much love and appreciation to you all. These 30 plus broken bones will mend, become stronger, as the love and bond with family and friends deepens."