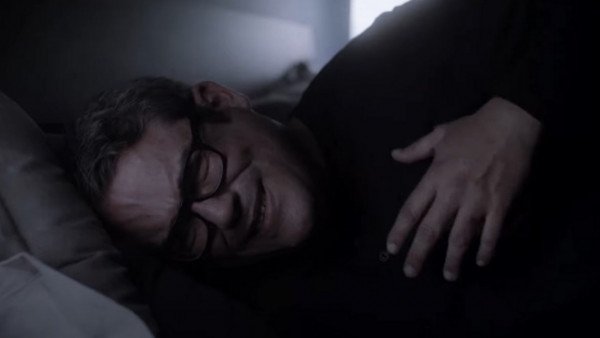 The
Other Ego – Nemesis
of
Sotiris Tsafulia
is set to premiere on February 13 at
COSMOTES TV
and the final trailer is breathtaking. The video was uploaded to the platform's official YouTube channel and shows a part of the all-star cast that includes and has such important actors that we have met in the previous cycles, but also several more that are being added now.
(embed)https://www.youtube.com/watch?v=z_f3Y3bivXA(/embed)
In the new cycle of 8 episodes of the long-awaited series, which will introduce 31 new characters/roles, criminology professor Dimitris Lainis is devastated after the tragic death of his beloved Tonia. He mourns locked in his house, does not teach and finds solace between dreams and hallucinations, because only there he meets her. However, an explosion at a funeral home soon brings him back into action, as the homicide unit calls for his input once again. At the same time, the appearance of people from the past leads to conflicts and brings everyone face to face with the consequences of their choices. Nemesis is coming for everyone.
Pygmalion Dadakaridis (professor Lainis), Petros Lagoutis (policeman Pantelis Sklavis), Vicky Papadopoulou (journalist Christina Stergiou), Anna Menenakou (policeman Martha Karras), as well as Manos Vakousis (Apostolos Barasopoulos), Spyros return to the leading roles. Papadopoulos (Lieutenant Markatos), Katerina Didaskalou (Elene Marouda), Dimitris Kapetanakos (Alkis Massatos), Tasos Nousias (Nikos Vanortas) and Cora Karvounis (Danae).
At the same time, the new cycle of episodes of "Eteros Ego" welcomes a series of renowned Greek actors and more. Among them are: Yannis Bezos, Costas Arzoglou, Marianna Toumasatou, Spyros Bibilas, Mary Chronopoulou, Elias Logothetis, Antinos Albanis, Krateros Katsoulis, Stratos "Stan" Antipariotis, Ioanna Kolliopoulou, Sotiris Hatzakis, Michalis Iatropoulos, Costas Falelakis, Athena Tsilyra, Sophia Panagou et al.
The cast is also surrounded by: Dimitris Mavropoulos, Thanos Tokaki, Christos Sapountzis, Niki Lamis, Chris Radanov, Ari Antonopoulos, Kyriakos Sali, Tonia Marakis, Vassili Batsakoutsa, Athena Alexopoulou, Melissanthi Machout, Fotis Thomaidis, Kon/no Seiradakis, Yannis Eglezos, Maria Papalamprou, Meleti Georgiadis, Dimitris Lagoutis.
See some first teaser trailers with the characters of Elsewhere – Nemesis here.