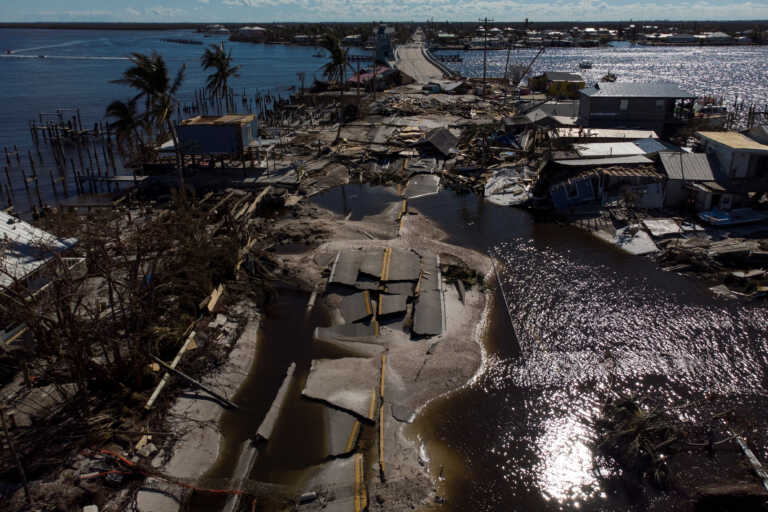 At least 100 people have died in Florida and North Carolina as a result of Hurricane Ian, according to media reports, although the official death toll still stands at 72.
Fifty-four of the deaths were in just one county, Lee, and local and state authorities have been criticized for not issuing orders earlier, and while Hurricane Ian was approaching, to evacuate flooded areas.
Florida was still assessing its wounds yesterday, including extensive property damage from Ian. It was one of the strongest hurricanes in recent US history.
Joe Biden will visit the state tomorrow Wednesday, after Puerto Rico. He may find himself in an extremely delicate position, in terms of support in the state government as well as politically.
The governor of Florida, Republican Ron DeSandis, is among Mr. Biden's fiercest critics.
It was unclear yesterday whether the two men would be side by side during the presidential visit, amid escalating political tension in the US as November's midterm elections approach.
The article Hurricane Ian: More than 100 dead in Florida and North Carolina was published in Fourals.com.