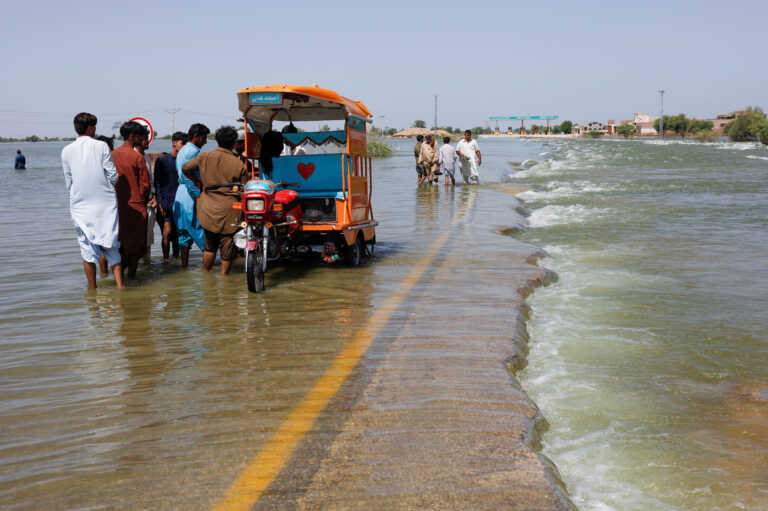 After the deadly floods, diseases sweep across Pakistan, a result of what came before.
A recent visit by a Reuters reporter saw hundreds of people crammed into rooms and corridors in Pakistani hospitals, desperately seeking medical attention for malaria and other diseases that are spreading rapidly after the country's worst floods in decades.
Doctors who serum to endure
Naveed Ahmed, a young doctor in the Emergency Department of Abdullah Shah Institute of Health Sciences Hospital, is surrounded by five to six people trying to get his attention.
The 30-year-old is keeping his cool as the hospital's overburdened emergency department struggles to cope with thousands of cases of patients flocking to the hospital, even from surrounding areas miles away, after torrential rains in August and September flooded their homes.
"Sometimes I'm so overworked that I feel like I'm collapsing and they put me on a serum," Ahmed told Reuters as he sipped tea in the hospital canteen during a short break.
"But thanks to the prayers of these patients we can and continue," he added.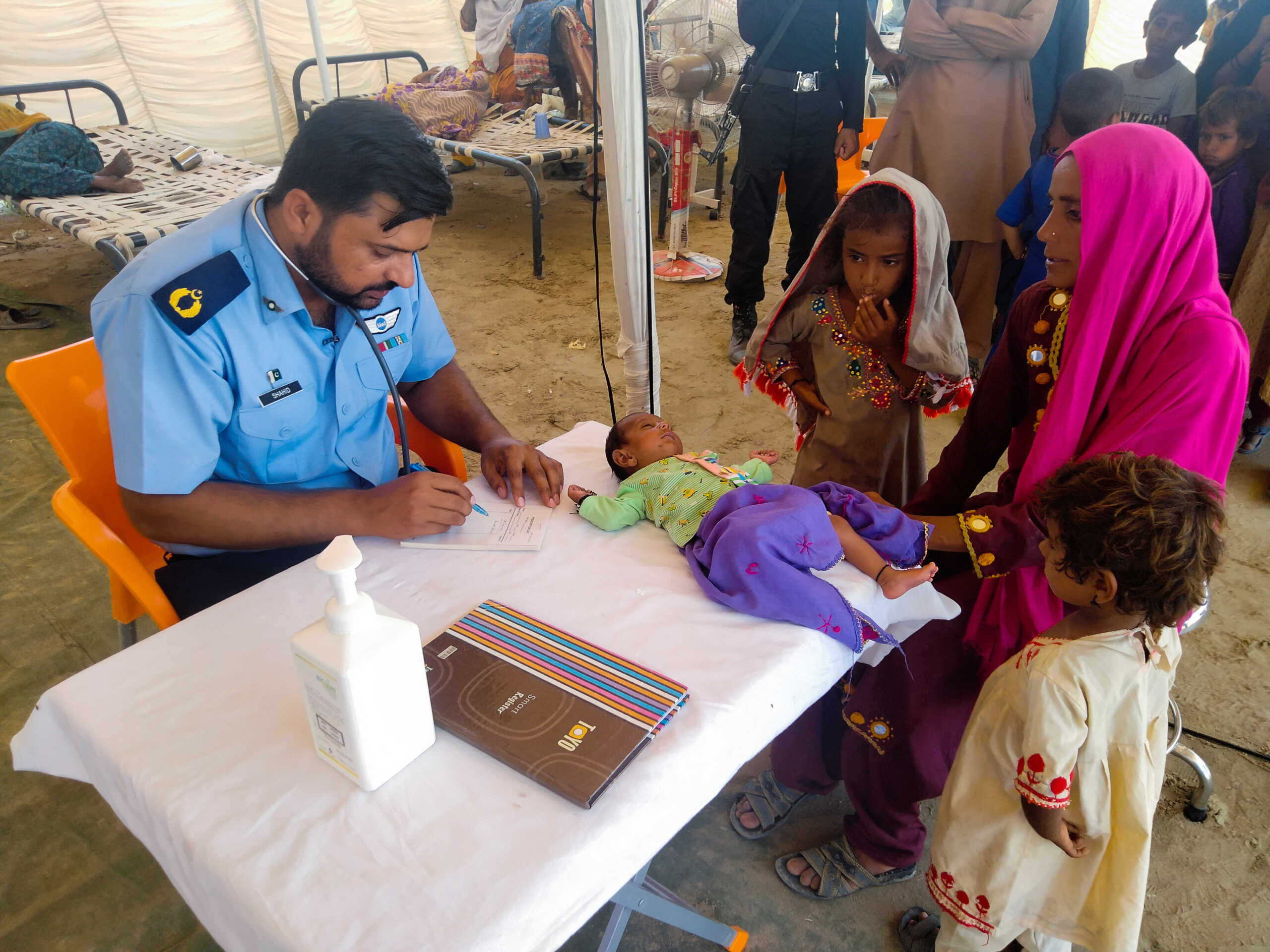 Ahmed is at the forefront of the battle to limit disease and death in southern Pakistan, where hundreds of towns and villages have been cut off from the rest of the world by rising water levels caused by torrential rains. This deluge affected about 33 million people in the country of 220 million people.
Most of the estimated 300-400 patients who arrive at this hospital each morning, many of them children, suffer from malaria and diarrhoea, although as winter advances, Ahmed fears other diseases will become more common. frequent.
"I hope those displaced by the floods can return to their homes before winter, because otherwise they will be exposed to respiratory diseases and pneumonia if they continue to live in tents," he noted.
Hundreds of square kilometers remain under water
Hundreds of thousands of Pakistanis who fled their homes are living in state-run camps with tents erected to accommodate them, or simply out in the countryside.
Standing water from the floods stretches over hundreds of square kilometers and may take two to six months to recede in some areas.
Countless ailments and diseases
They have already caused widespread outbreaks of skin and eye infections, diarrhea, malaria, typhus and dengue fever.
This crisis hits Pakistan at a particularly bad time. With its economy in crisis, supported by loans from the International Monetary Fund, it lacks the resources to cope with the long-term effects of the floods.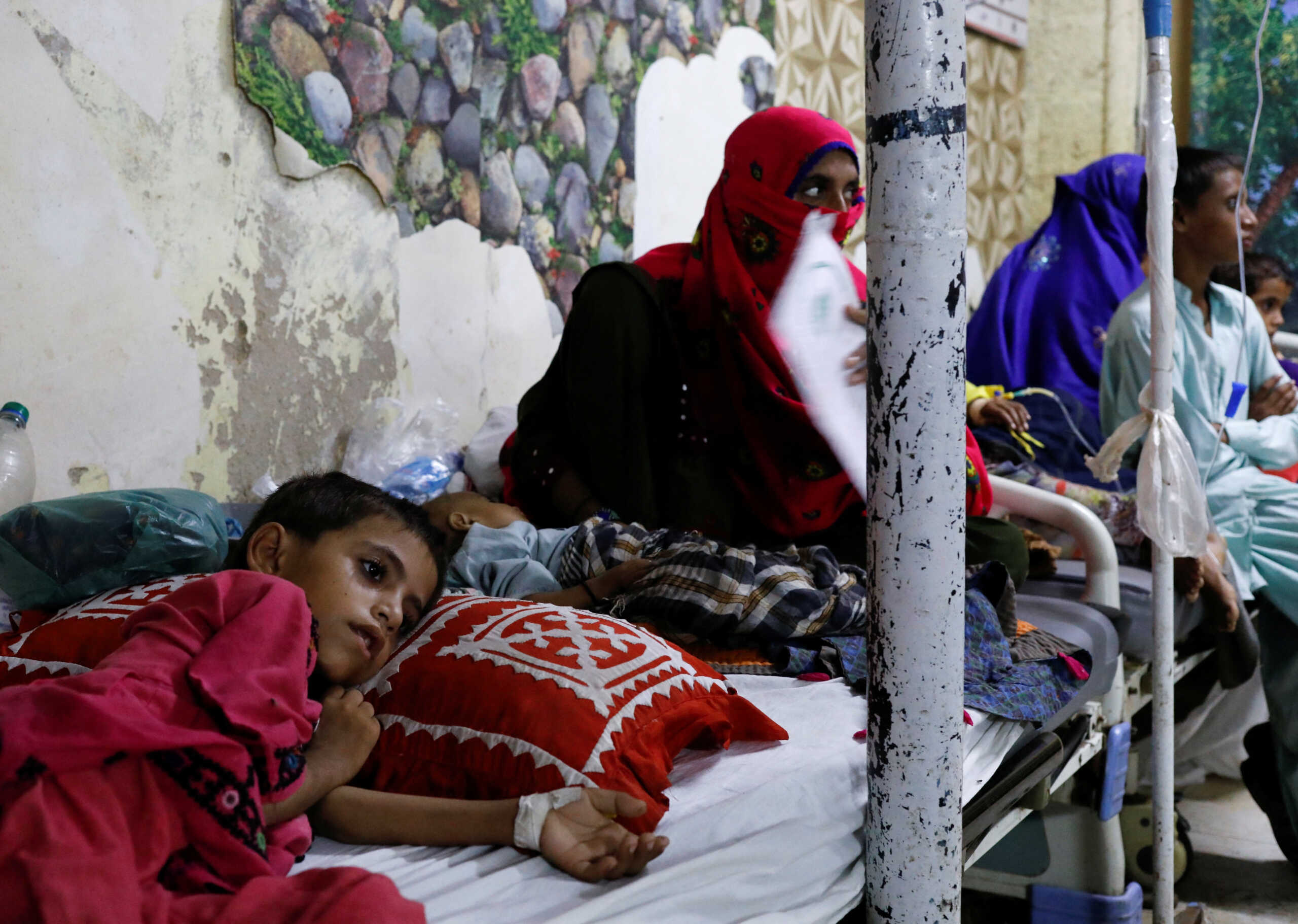 1,700 dead
Nearly 1,700 people have died in floods caused by torrential monsoon rains and melting glaciers in the north of the country. Pakistan estimates the cost of the damage at $30 billion, while its government and the UN attribute the disaster to climate change.
At least 340 people have already died from diseases caused by stagnant floodwaters, according to authorities.
"Second Disaster"
According to the health department of Sindh province, which was worst hit by the floods, 17,285 cases of malaria have been confirmed since July 1.
Anticipating that there will be a risk of disease outbreaks after the stage of rescue and assistance to flood victims, the Sindh government is trying to hire more than 5,000 health professionals on a temporary basis in the areas most at risk.
"We are facing a shortage of manpower given the magnitude of the disease burden after the unprecedented rains and floods," said Qasim Somro, provincial parliamentarian and head of the Sindh local government's health department.
The World Health Organization (WHO) has expressed concerns about an impending "second disaster" due to waterborne diseases spreading in the country, particularly in Sindh.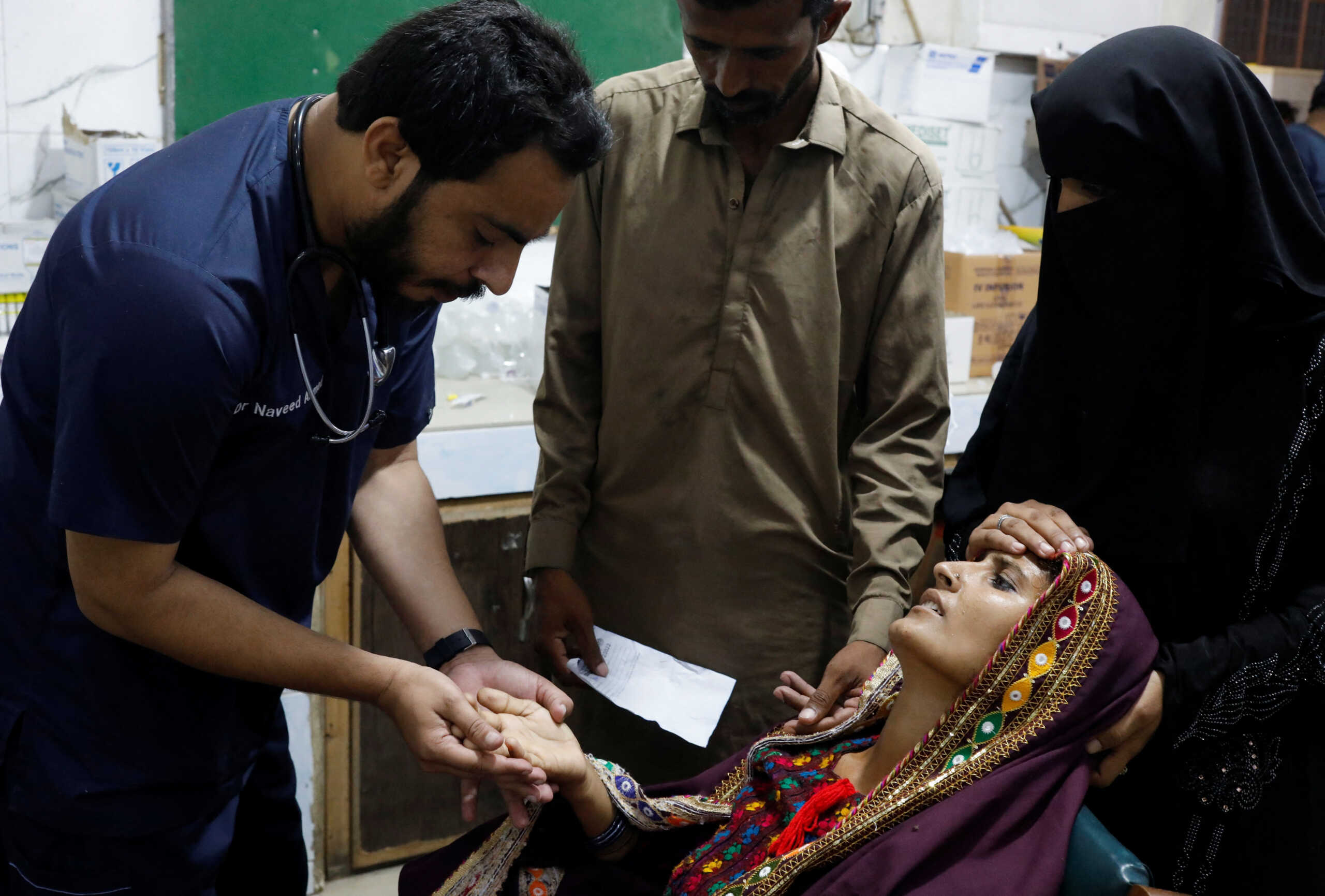 They administer drugs without even… the test results
At Sichuan Hospital a young man with a high fever was convulsing in a bed outside the main emergency room. His mother ran to Ahmed and he asked a nurse to put cold compresses on his forehead.
Ahmed spoke about the pressure he and other health workers face.
"With such an influx, we cannot wait for test results for each patient to start giving treatment," he said, adding that he starts giving malaria treatment as soon as he sees any symptoms.
This hospital in Sichuan serves people from neighboring cities and regions, including those living in camps waiting for the waters to recede so they can rebuild their homes.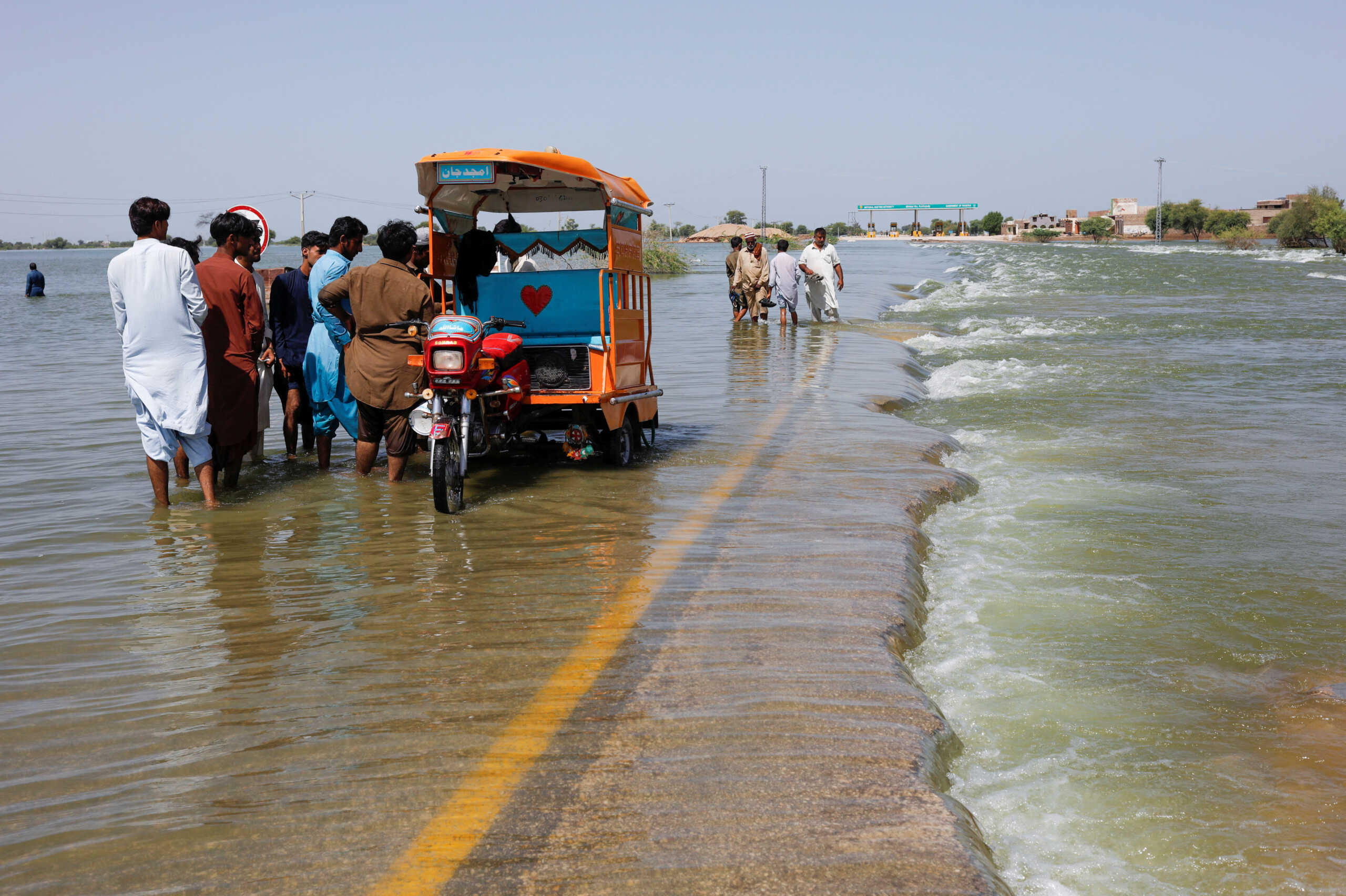 On the outskirts of the city, hundreds of flood evacuees queued for food rations to be distributed at Lal Bagh, a tented camp where families prepared tea and breakfast on fires lit in the countryside.
Scattered along the Indus Highway that passes through Szechuan are tented camps for displaced people.
Some have started to return to their homes in areas where the waters have receded enough, but not everyone is so lucky.
"There is no one here to help me but Allah. I pray to Allah that the waters in my village recede and I can return to my home," said 52-year-old Mandad Ali Bozdar.
He is from a village near Bubak, a town located on the northeastern shore of Lake Mansar. On Friday, he said that his village remains submerged in water, the height of which reaches three to four meters. He hopes, he continued, to be able to return in about two months.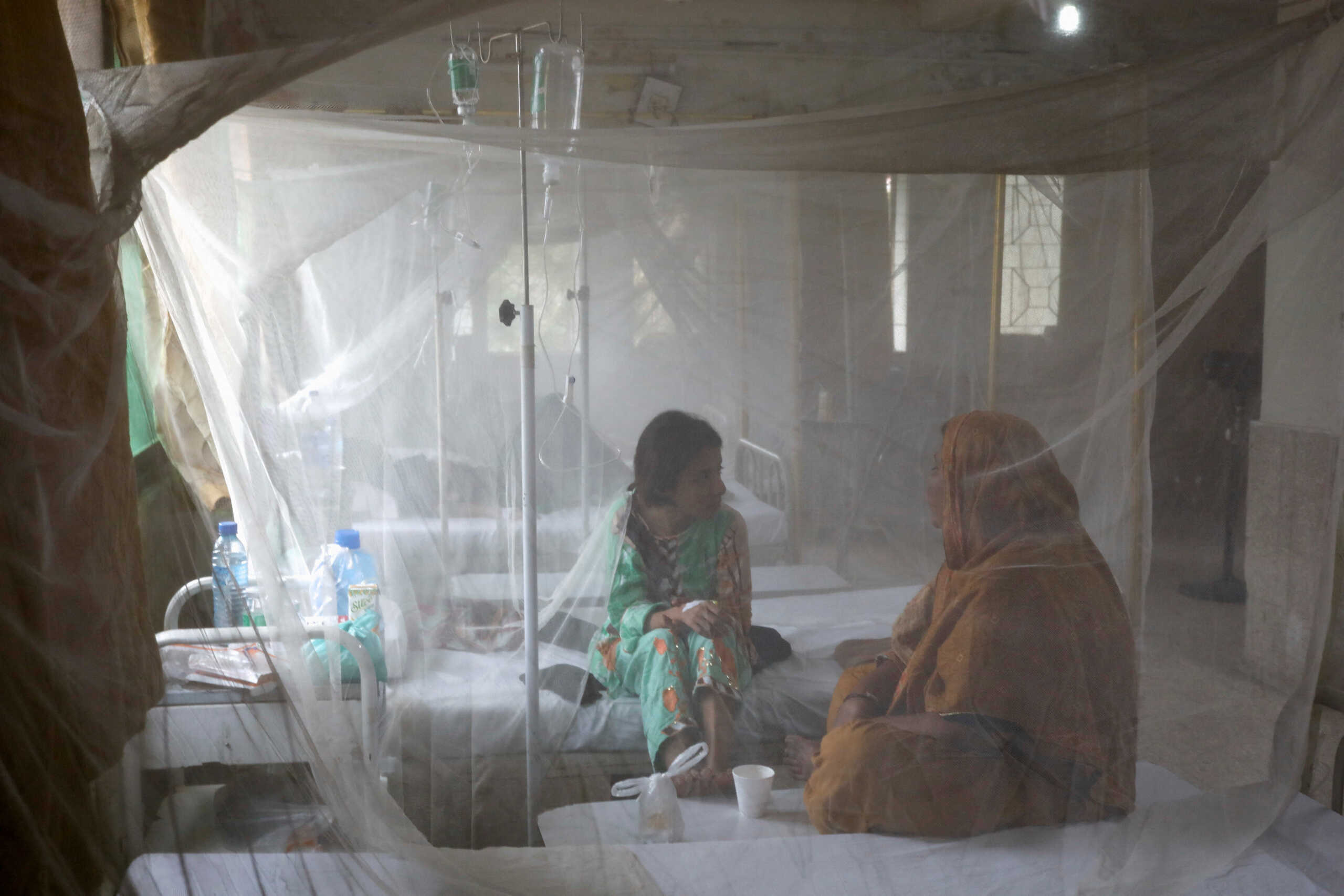 The article Pakistan: "Reap" of diseases after floods with 1,700 dead – Hospitals collapsing was published on Fourals.com.