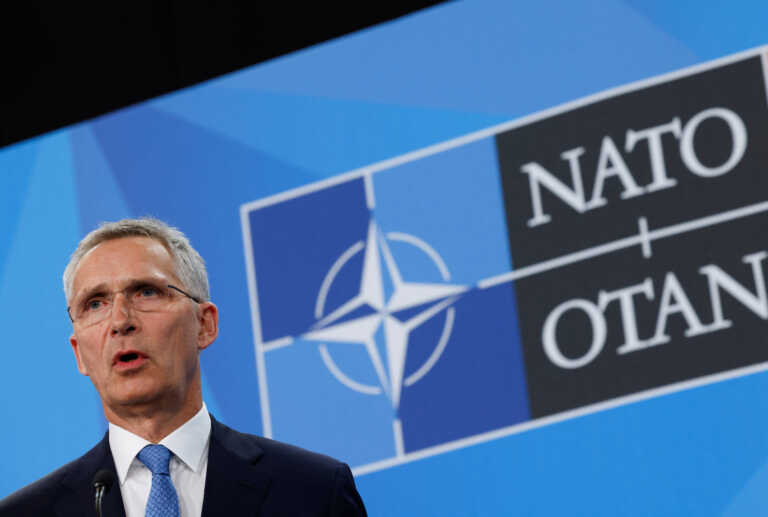 The Secretary General of NATO, Jens Stoltenberg gave a press conference on the annexations of Ukrainian territories by Russia and the application for joining the Alliance submitted by Ukraine.
Jens Stoltenberg's interview took place shortly after Ukrainian President Volodymyr Zelensky officially submitted a request for his country to join NATO.
The Secretary General of the Alliance made it clear that all its members would have to agree on the inclusion of Ukraine, while he condemned the annexation of the four regions by Moscow.
The request for Ukraine to join NATO followed the signing by the Russian president, Vladimir Putin, of the annexation of these Ukrainian territories.
In the emergency press conference given by Jens Stoltenberg, he reiterated that "NATO is not part of the Russian-Ukrainian conflict but will continue to support Ukraine", warning Russia that there will be a "tough response" if nuclear weapons are used.
The secretary general of the North Atlantic Alliance also made it clear that NATO will never recognize the annexations, stressing that these territories are Ukrainian like Crimea.
Regarding Zelensky's request for Ukraine to join NATO, he essentially referred Kyiv to the decisions of last June's Summit in Madrid, stressing that it will be considered and should be accepted by all the countries – members of the North Atlantic Alliance.
Watch the Stoltenberg interview:
[LIVE] Watch #NATO Secretary General @jensstoltenberg brief the media at NATO HQ. https://t.co/YvtsyMv0g7

— Oana Lungescu (@NATOpress) September 30, 2022
Jens Stoltenberg to Vladimir Putin on nuclear war
"Putin has mobilized hundreds of thousands of troops, is issuing irresponsible nuclear threats and is now illegally annexing more Ukrainian territory. All this together constitutes the most serious escalation since the start of the war," Stoltenberg said.
The NATO secretary general reiterated the allies' "unwavering support" for Ukraine's independence, national sovereignty and territorial integrity. "If we let Putin win in Ukraine, it will be disastrous for Ukraine and dangerous for us," he added.
Kyiv, he stressed, has the right to reoccupy Ukrainian lands. He also called on Putin to end the war because "he is responsible for starting it."
Referring to Ukraine's accession to NATO, he said the Allies support its right to choose its path. But he reminded that the decision should be taken unanimously by all 30 members of the Pact.
Jens Stoltenberg with White House
Earlier on Friday (30.09.2022) the NATO secretary general and the White House national security adviser discussed the annexations of Ukrainian territories and the sabotage of the Nord Stream pipelines.
Jake Sullivan and Jens Stoltenberg discussed their concerns over Russia's attempted annexation of Ukrainian territory, as well as possible sabotage of the Nord Stream 2 gas pipeline.
"Following the apparent sabotage of the Nord Stream pipelines in the Baltic Sea, they discussed the protection of critical infrastructure," the statement issued by the White House said.
The article Stoltenberg: NATO will never recognize annexations – Territories are Ukrainian like Crimea was published on Fourals.com.