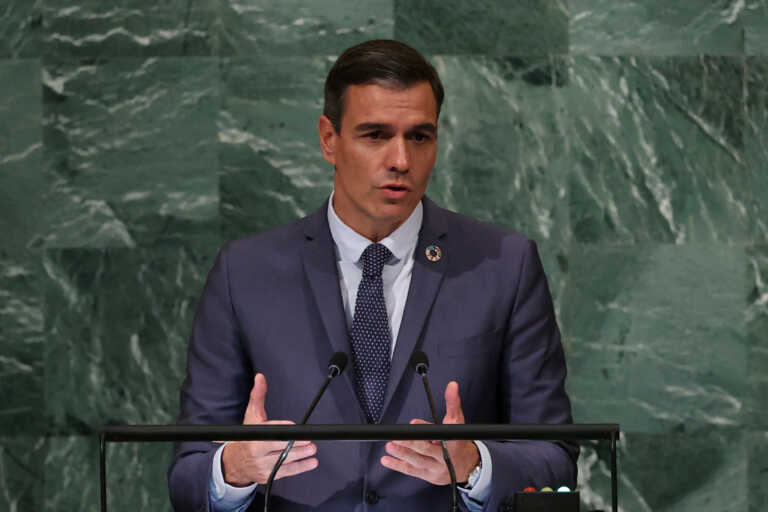 Spanish Prime Minister Pedro Sanchez was diagnosed with coronavirus a few days after attending the UN General Assembly in New York.
"This morning I tested positive for Covid-19," he wrote on Twitter, clarifying that he will not participate in the "Rose Festival" of the Socialist Party of Catalonia (PSC) to be held today in Gava, near Barcelona.
"I will continue to work taking the utmost precautions," he added.
Sanchez returned to Spain two days ago. In New York, he participated in many events and met with many heads of state, on the sidelines of the 77th General Assembly.
On Friday, the Spanish prime minister is scheduled to meet with the heads of state and government of the Southern EU countries in Alicante, on the occasion of the Med-7 forum session.
The article Spain: Pedro Sanchez tests positive for the coronavirus was published in Fourals.com.