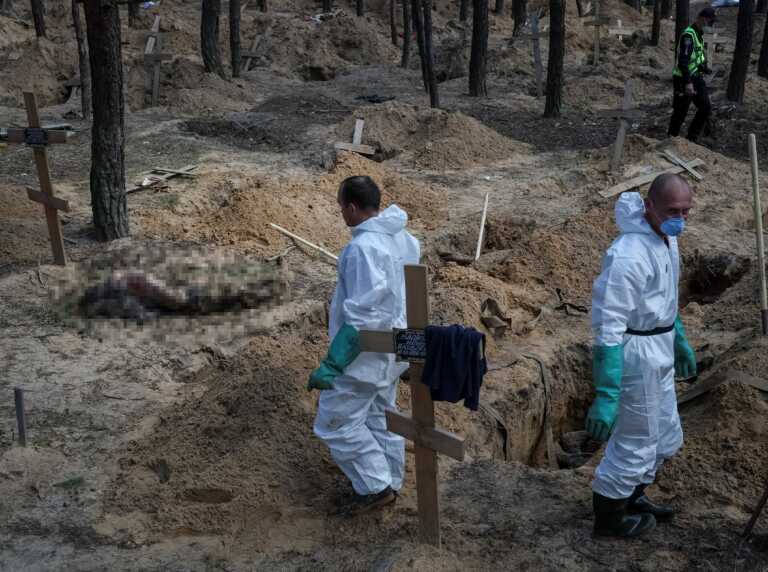 Revelations continue about atrocities in the city of Izium in Ukraine which had fallen into the hands of the Russians.
Authorities in Ukraine have so far recovered 436 bodies buried in a forest near the city of Izyum, and 30 of them showed "signs of torture", the governor of Kharkiv region announced today.
"A total of 436 bodies have been exhumed. Most bear signs of violent death and 30 bear signs of torture," Oleg Sinegubov said on Telegram.
"There are corpses with ropes around their necks, their hands tied, with broken limbs or bullet wounds. Many men have had their genitals mutilated," Sinegubov continued, citing "evidence of horrific torture" suffered by the population, according to him.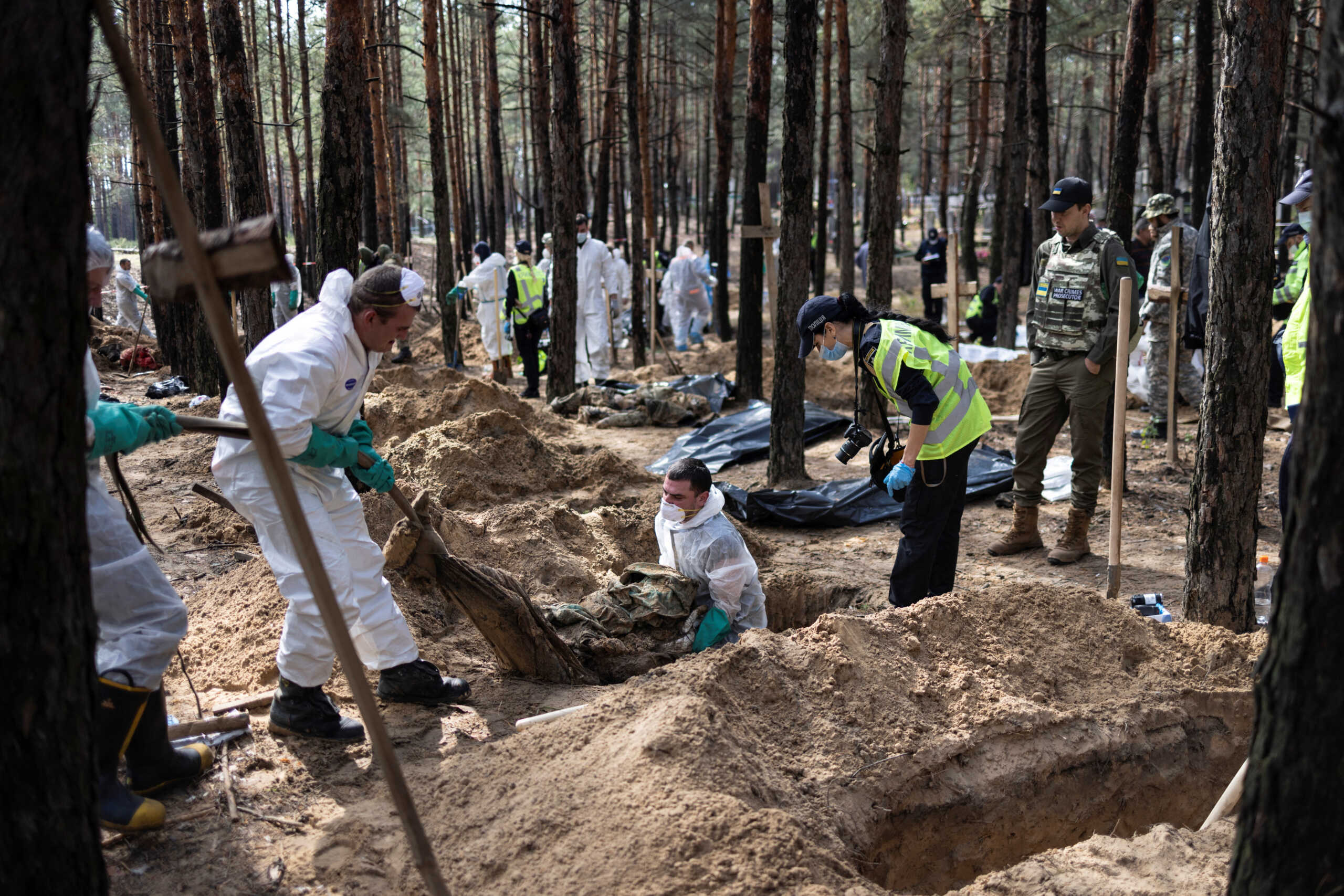 Several hundred graves with a cross and a mass grave were discovered in mid-September near the city of Izium, which was under Russian occupation for several months before it was seized by Ukrainian forces.
Ukrainian police also claimed to have discovered "torture chambers" in the region, including Izium.
Russian forces have been accused of multiple abuses in territory under their control in Ukraine. In Bucha on the outskirts of Kiev after Russian forces withdrew from the area at the end of March, bodies of civilians who had been executed in cold blood were discovered.
Moscow denies committing these crimes and has called the discovery of the Izium graves a "lie".
The article Ukraine: Horror in Izium – "Cadavers with mutilated genitalia" was published on Fourals.com.