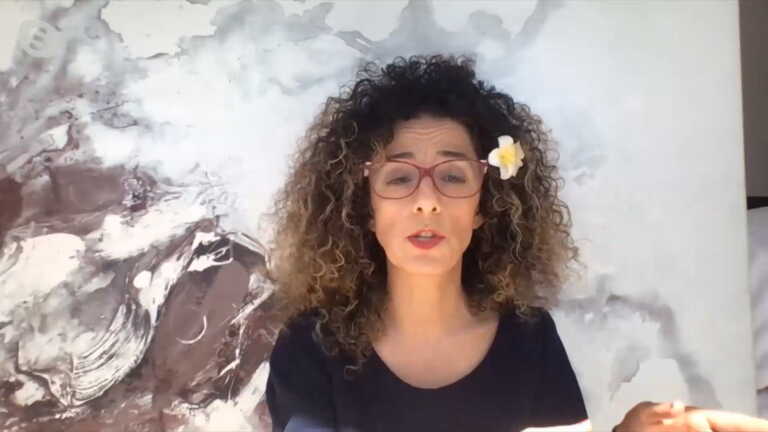 "Today, Iranian women are being killed, just because a little bit of their hair might be visible under the headscarf," says Masih Alnejad, an actress, journalist and self-exile from Iran, shockingly, speaking of the bloody protests in the country after Maksha's death. Amini.
Speaking to ERT, the journalist from Iran states that "if a little of your hair is visible, it is very likely that you will be beaten, because you do not behave morally" and revealed about the morality police that in addition to the constant control of the headscarf, "they constantly check if you are dressed decently", wanting to clarify what exactly "police" means in Iran.
Bloody protests have rocked Iran for a week, with women burning their headscarves and cutting off their hair as the country has turned into a battleground as police treat protesters as the "enemy" and a pro-government rally was held today demonstration.
"After the death of Mahsa Amini, women poured into the streets to claim their freedom from the hijab, peacefully," the journalist added to ERT television and spoke about her own shocking experience.
From the age of 7 she wore a hijab and noticed that all women were afraid when they saw a policeman. She herself exiled herself from Iran and said they "brought my sister and mother out to disown me publicly on TV".
He also revealed that someone had been sent from Iran to kill her but the FBI was unable to track him down.
She herself wants to stop the oppression of women in Iran and to revolt themselves, but for this to happen, the help of other countries is necessary, imposing serious sanctions on the country.
The article Self-exiled journalist from Iran in a soulful testimony: "Women are killed for demanding their freedom" was published in Fourals.com.