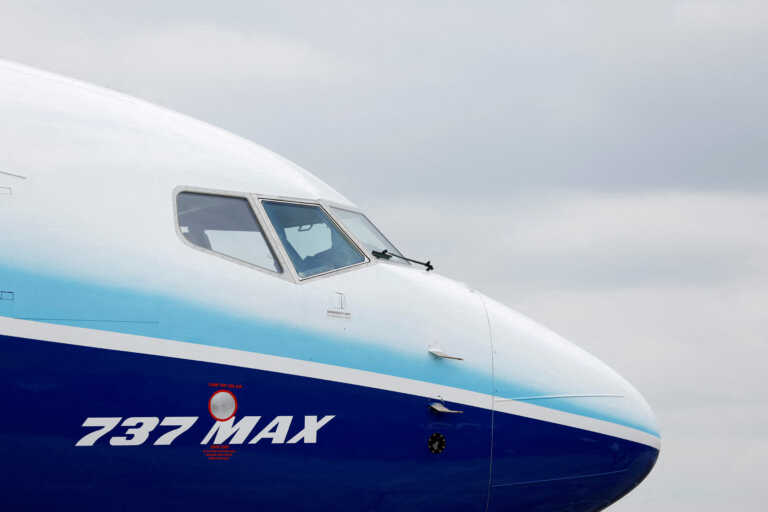 Boeing has been accused by the US Securities and Exchange Commission of misleading investors by making announcements in which it assured – after two fatal crashes – that the 737 MAX aircraft were completely safe. However, the company eventually agreed to pay a $200 million fine.
The person responsible for the announcements, the former CEO of Boeing, the world's largest aircraft manufacturer, Dennis Muhlenberg, agreed to pay a fine of $1 million on his part.
A problem with sensors that leveraged the flight software, specifically the new Maneuvering Characteristics Augmentation System (MCAS), for which the pilots were not trained, led Lion Air's 737 MAX in October 2018 and then a similar Ethiopian Airlines aircraft in March 2019, to make a near-vertical plunge towards the ground, despite the pilots' desperate efforts to save them.
The two crashes killed 346 people and grounded the entire 737 MAX fleet for twenty months.
"After the first crash, Boeing and Muhlenberg knew that MCAS posed a safety problem, yet they assured the public that the 737 MAX was as safe as any aircraft that has ever flown the sky," the US Securities and Exchange Commission said in a press release. which he published.
"Later, after the second accident, Boeing and Muhlenberg assured the public that there had been no slips or gaps in the MCAS certification process, despite being aware of information to the contrary," the SEC added.
Boeing admitted in 2021 that two of its employees had led the US agency's team responsible for preparing pilot training for MCAS into error.
The aerospace giant had then agreed to pay more than 2.5 billion dollars to close various pending files, as well as 243.6 million dollars to file criminal charges, 1.77 billion dollars to compensate airlines that had ordered the 737 MAX, 500 million to finance the fund which would give compensations to the relatives of the victims.
But the Securities and Exchange Commission ruled for its part that Boeing and Mr. Muhlenberg violated investor disclosure laws.
Although they agreed to pay fines, neither the company nor its former chief admitted or denied the accuracy of the SEC's findings, the statement said.
The article Boeing will pay a fine of 200 million dollars for the "safety" of the 737 MAX was published in Fourals.com.