The President of Ukraine, Volodymyr Zelensky, addressed the UN General Assembly yesterday (21.09.2022) and explained that his country will not let Russia win.
During his taped speech at the UN, Volodymyr Zelensky spoke of Russia's crime against Ukraine and called for the creation of a special court to try Russians for war crimes.
ADVERTISING
"A crime was committed against Ukraine and we demand fair punishment of Russia", said Zelensky, who did not travel to New York because of the war and received exceptional permission to deliver his speech via video. Cheered on by some of those present (the Russian delegation remained seated and impassive) Volodymyr Zelensky attacked Russia with great vehemence.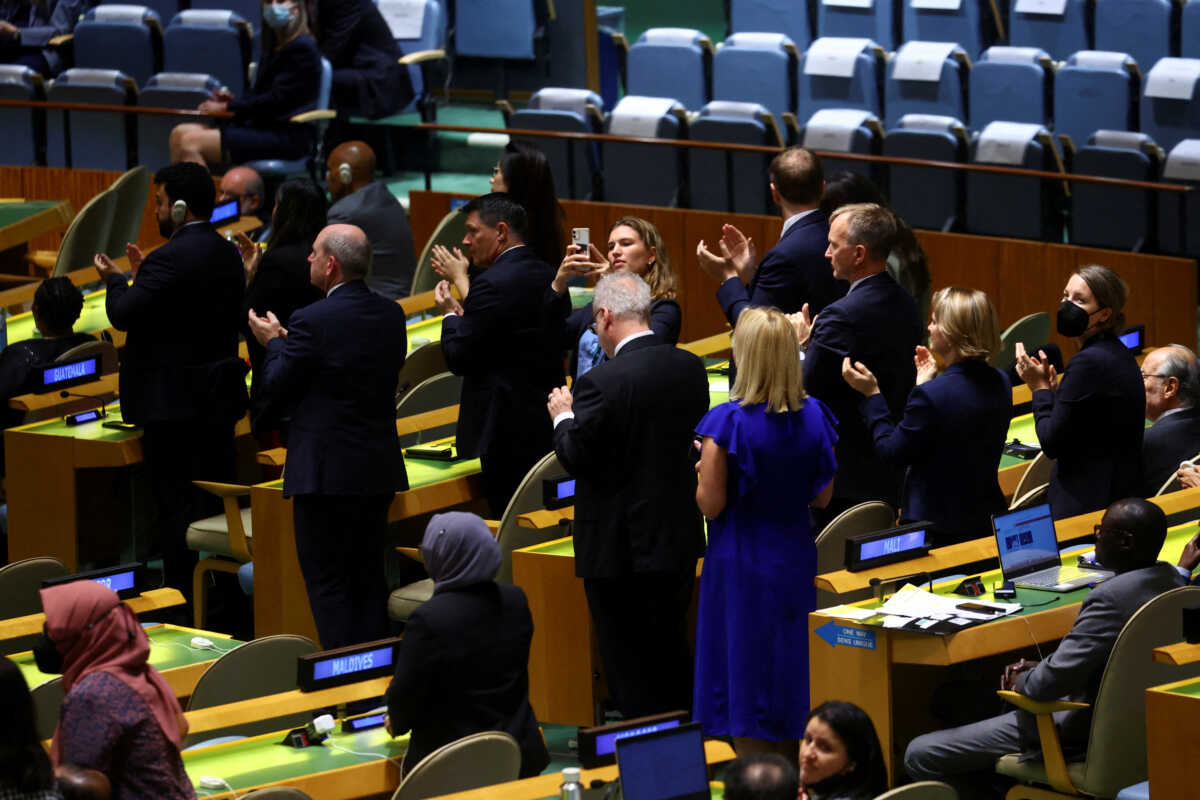 ADVERTISING
«We will not let this entity defeat us", he said wearing, as usual, a khaki T-shirt, calling for the creation of a special court to "try" Russia for "the crime of attacking our state".
He uttered the word "punishment" at least 15 times during his speech. He insisted that his country would never be neutral: "those who speak of neutrality when human values ​​and peace are under attack mean something else."
He asked for the creation of a special international fund to give war reparations to Kyiv, while he decided that Russia should be deprived of its right of veto in the UN Security Council.
Earlier, from the floor of the General Assembly, US President Joe Biden accused Russia of "flagrantly violating" fundamental principles of the United Nations.