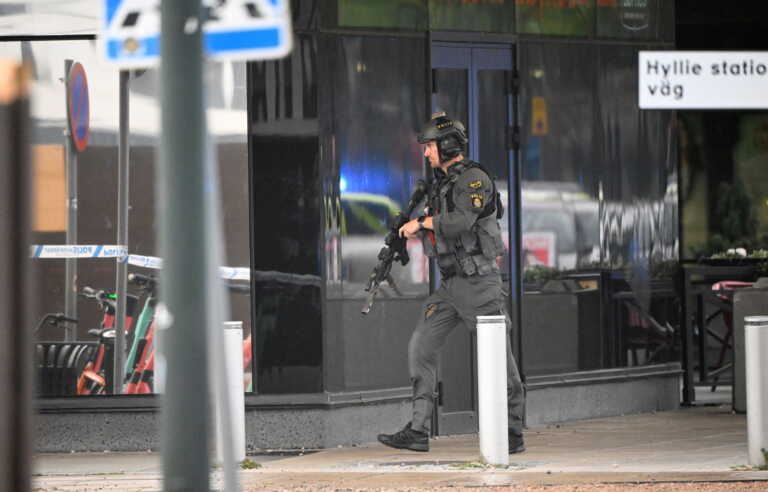 In Sweden, the man who was shot in the shopping center of the city of Malmo has succumbed to his injuries. Clearing up of rival gangs, the police see behind the shootings.
Visitors at the Emporia shopping center in Malmö in southern Sweden fled in panic as about 20 shots were fired, Swedish broadcaster TV4 reported.
Police have cordoned off the area and are carrying out further investigations.
A man and a woman were injured from the dozens of bullets, with the first dying a few hours later, the police announced.
Authorities have arrested a teenager and believe the incident is related to rival juvenile gangs!
Watch video from the scene of the shooting:
Swedish police have confirmed they arrested the suspect, a 15-year-old migrant who shot dead 2 people 1 man and 1 woman inside the mall #Emporia at #Malmo, #Sweden.Reports say it was gang related…2 pic.twitter.com/C0cMrKbaKB

— DTCZ (@DTCFrance) August 19, 2022
Sweden still has one of the highest gun homicide rates in Europe.
An official government report published last year said that four people per million die in shootings each year in Sweden.
In Europe the average is 1.6 people per million inhabitants.
According to the BBC, the uneven integration of immigrants, the widening gap between the rich and the poor, and the increasing use of drugs, are among the main causes of the violence.
The article Sweden: One of the wounded in the shooting in Malmö – Scenes of panic was published on Fourals.com.