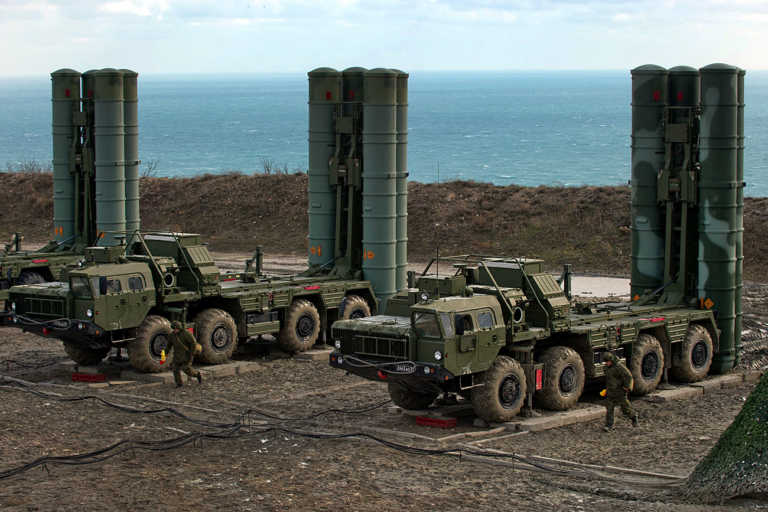 An attack on the Turkish President, Recep Tayyip Erdogan, was launched by the leader of the official opposition and the chairman of the CHP party, Kemal Kilicdaroglu, on the issue of the purchase of Russian S-400 missiles.
Kilicdaroglu directly questioned the necessity of purchasing the S-400s from Erdogan, as – as he said – essentially they cannot be used against anyone, while at the same time they put Turkey's relations with NATO, an alliance of which his country is a member, to the test. .
Specifically, as reported by Yenisafak, Kilicdaroglu received in his office a group of foreign journalists, including a BBC correspondent.
When this reporter asked the CHP chairman why Turkey bought the S-400s, Kilicdaroglu replied:
"If you, as a state, are in an alliance, if you have signed that you will apply the rules set by that alliance in your country… it is not right to have different pursuits outside of that alliance. It is not ethical. We are a member of NATO, we take part in meetings where decisions are taken unanimously. Making deals with a different defense industry outside the alliance, then problems arise."
CHP leader Kılıçdaroğlu spoke to the British press:

"They went and bought the S-400. Who will you use it against? Against Greece? within the NATO alliance. Against Syria? There are Russians there. Against Iran? We have not received the answer to this question so far."

— New Dawn (@yenisafak) August 19, 2022
Kilicdaroglu then became even clearer, taking aim at Erdogan and his decision to buy the S-400s from Russia.
"They went and bought the S-400s. I asked the question "who will you use them against?" Will you use them against Greece? But you are within the NATO alliance. Will you use them against Syria? There are much stronger Russians there. Will you use it against Iran? There was no problem between us… Who will you use the S-400 against? Maybe against Russia? She's the one who gave you the gun anyway. Why did you buy it, what did you get, what did you pay? We have not yet received the answer to this question," said Kemal Kilicdaroglu.
Source: newsafak
The article Kilicdaroglu vs. Erdogan about the S-400s: He still hasn't answered us why he bought them was published on Fourals.com.