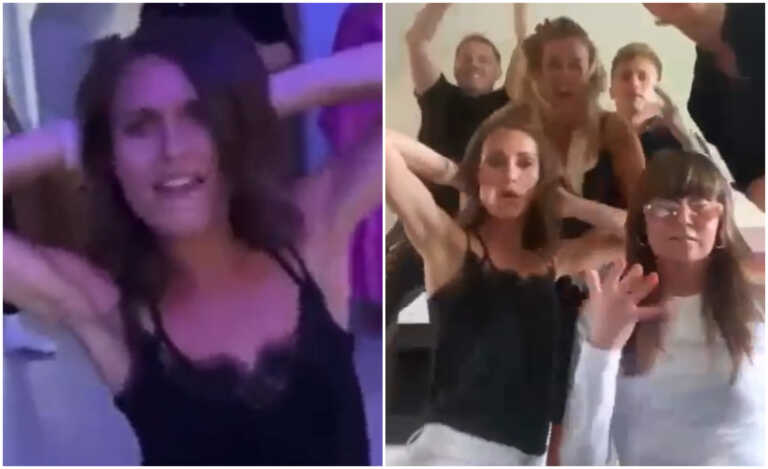 "I want to show that there are ordinary people with ordinary lives in these positions," Finnish Prime Minister Sanna Marin responded to the videos that have gone viral online, showing her partying with friends while "the country goes by crisis".
The reactions of Finnish citizens are intense after the videos released on social media showing the country's Prime Minister, Sanna Marin, partying with friends, as "this behavior does not befit her position. However, there were also those who accused those who "exploded" her of lewdness.
She responded, defending herself, in a live broadcast at the start of the summer meeting of the Social Democratic Party's parliamentary group, saying she knew she had been videotaped but believed they would remain private.
"I am upset that these videos have been made public. They were about me having a night out with friends. I'm partying – even mad – dancing and singing," Sana Marin explained.
This is the Prime Minister of Finland Sanna Marin. Some been saying she's cool… maybe among other teenagers. But a responsible leader for a country in crisis? She is by far the most incompetent PM we ever had. Knows nothing. Please take your leather jacket and resign. Thanks. pic.twitter.com/tHLhdEKEa8

— Aleksi Valavuori (@Valavuori) August 17, 2022
She clarified that the party continued in two bars in Helsinki, but did not comment on who she believes may have leaked the videos. Regarding the presence of drugs at the party, he replied:
"Personally, I didn't do drugs, nor did I consume anything other than alcohol. I danced, sang and partied – totally legit stuff. And I have never been in a situation where I have seen or known others [να χρησιμοποιούν ναρκωτικά]».
Finnish Prime Minster Sanna Marin proving when you work hard, you can play hard pic.twitter.com/8EjQjDUJPc

— Very Finnish Problems (@VFinnishProbs) August 17, 2022
"I want to show that there are ordinary people with ordinary lives in these positions. I have a family life, I have a work life and I have free time to spend with my friends. Basically like many people my age," added the Finnish Prime Minister.
The article "There are people with ordinary lives in these positions" – Sana Marin's answer about parties was published in Fourals.com.