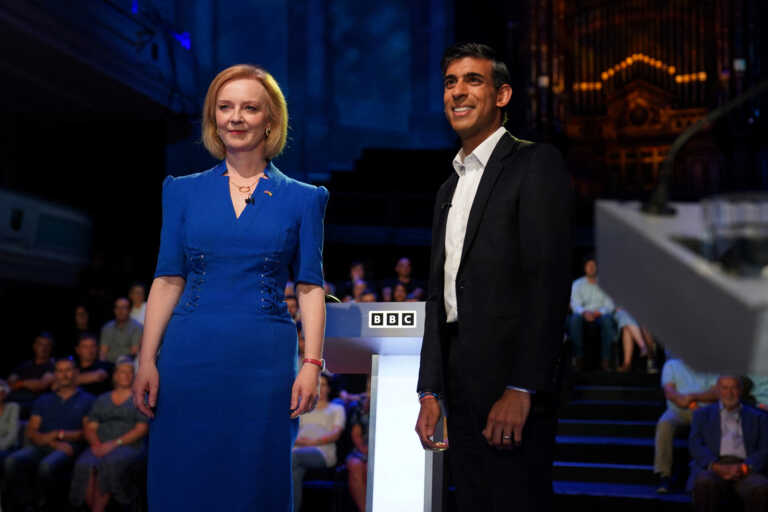 Foreign Secretary Liz Truss has a significant lead in the race to become Britain's next Conservative Party leader and prime minister over rival Rishi Sunak.
Following the announcement of Boris Johnson's resignation as both Tory leader and Prime Minister of Britain, Liz Truss and Rishi Sunak are the two Conservative Party figures vying for succession.
Although she already had a strong lead, Liz Truss now has 66% to Rishi Sunak's 34%, meaning they are 32 percentage points apart in the preferences of those who have decided they will vote for the Tory future.
According to the same YouGov poll for Sky News, only 13% of Conservative Party members are either undecided who they will vote for or will not vote at all.
The ruling Conservative Party is voting by mail to choose its new leader after Boris Johnson said he would resign following a series of scandals. The winner will be announced on September 5th.
Source: APE – MEB
The article Liz Truss widens her gap with Rishi Sunak in the polls was published in Fourals.com.