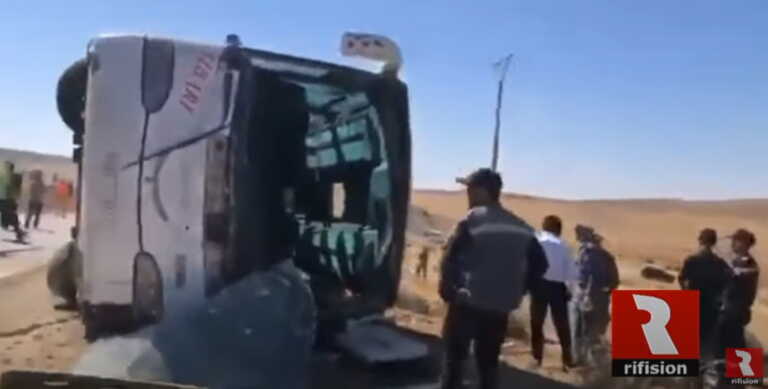 A fatal traffic accident occurred today in central Morocco.
Fifteen people were killed and 37 others injured when the bus they were traveling in overturned near the town of Hurghiba, the Moroccan News Agency (MAP) reported.
The bus had left Casablanca for the Azilal province.
The injured were taken to the Hurghiba hospital, while an investigation was ordered to clarify the causes of the accident.
SOURCE: APE-ME
The article Fatal traffic accident in Morocco after a bus overturned was published in Fourals.com.