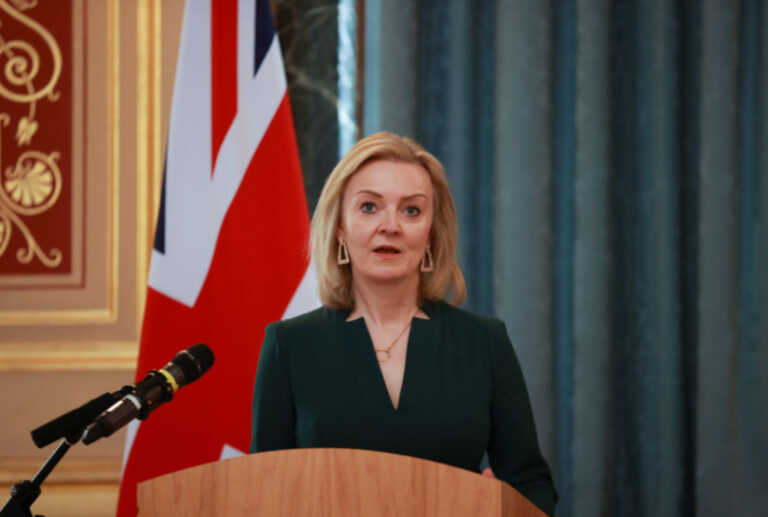 Liz Truss, Britain's Foreign Secretary, appears to be heading for the country's prime ministership after holding a 22-point lead over her rival, Rishi Sunak. The result showed a poll of the institute Opinium Research among a sample of members of the Conservative party.
In the sub-sample of the 450 Tory MPs who have already made up their minds, Liz Truss, who is the undisputed favorite according to other polls, has 61% of the vote, compared to 39% for former British Chancellor Rhys. Sunak, recorded Opinium.
The Conservative Party's roughly 200,000 members are voting to elect a successor to Prime Minister Boris Johnson, who after a series of scandals and a caucus rebellion announced in July that he would step down as the party's leader and No. 10 Downing Street after the person who will succeed him is appointed.
The total sample – including those who did not express a preference – was 570 Tory members. Less than a third (27%) said they had already voted, while 47% said they had decided. Only 19% said they might change their minds.
Voting is conducted by mail. The winner will be announced on September 5th.
According to the poll's findings, the top three reasons Tory members prefer Liz Truss are that they dislike Rishi Sunak, they see her as more trustworthy, and that she has remained loyal to Boris Johnson.
Rishi Sunak's supporters, on the other hand, emphasize that he is better than Liz Truss when it comes to the economy and that he is the most capable and intelligent candidate.
A notable finding is the "nostalgia", as the institute puts it, for Boris Johnson, before he even left the prime ministership. 63% would prefer Boris Johnson to remain Prime Minister rather than Liz Truss succeeding him. As for Rishi Sunak, this percentage is even higher, reaching 68%.
The article Britain: Liz Truss "plays" without an opponent for the prime ministership – 22 points in front of a new poll was published on Fourals.com.