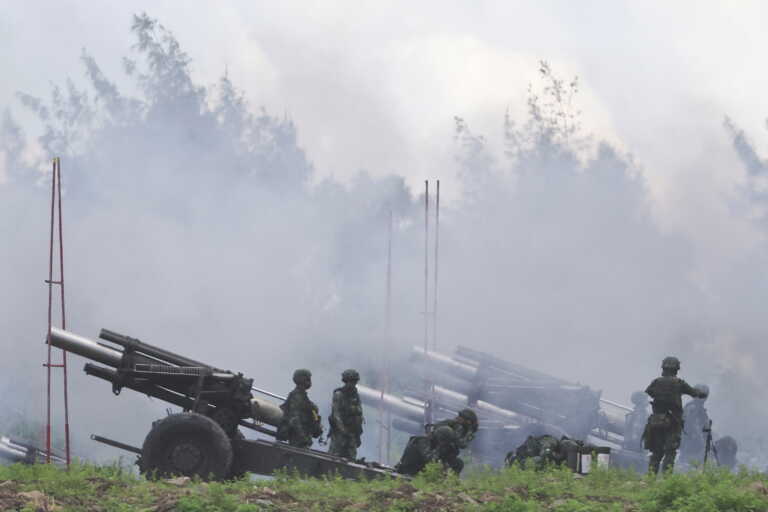 Taiwan's artillery began live-fire drills today, simulating the island's defenses in the event of a Chinese attack, as China continues to build high schools around the region, according to an Agence France-Presse reporter.
Lou Wei-jie, a spokesman for Taiwan's 8th Army, confirmed that the drills began in Pingtung County (southern) after 03:40 (GMT), with flares and mortar fire. They were to be completed at 04:30 (Greece time), he added. It is noted that China last week launched the largest high schools in its history around Taiwan.
Several hundred soldiers and about 40 howitzers are taking part in Taiwan's high schools, which continue the day after tomorrow Thursday, the military said.
China launched large-scale lockdowns in response to House Speaker Nancy Pelosi's visit to the island. She was the highest-ranking US official to visit Taipei in decades.
China considers Taiwan, of about 23 million people, which has its own autonomous government, a breakaway province destined to be reunited with the mainland, by force if necessary. The island has remained autonomous since the end of the civil war (1949).
Low said yesterday that the exercises by Taiwan's military were already planned, in other words they are not a reaction to the ongoing Chinese high schools.
The island's armed forces regularly organize such exercises, such as last month, to repel attacks from the sea.
The article Taiwan: Live-fire military drills simulate possible Chinese invasion was published in Fourals.com.