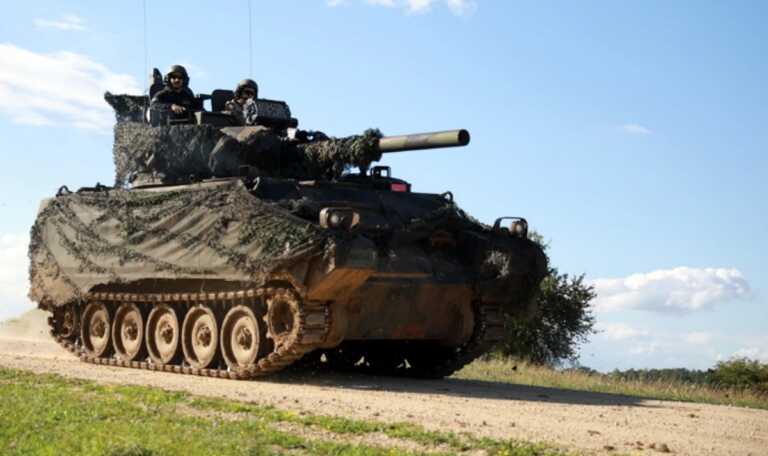 North Macedonia has agreed to supply tanks and planes to Ukraine to prevent Moscow's continued invasion, a senior aide to Ukraine's president Mykhailo Podoliak said today.
"Many nations are showing more courage today than half of the G20 nations. Like North Macedonia, giving Ukraine support in the form of tanks and planes," Podoliak wrote on Twitter.
Podoliak did not fail to praise North Macedonia, writing that "a friend is seen in difficulties. It doesn't matter how big the country is or how big its Gross National Income is, but what matters is what heart it has."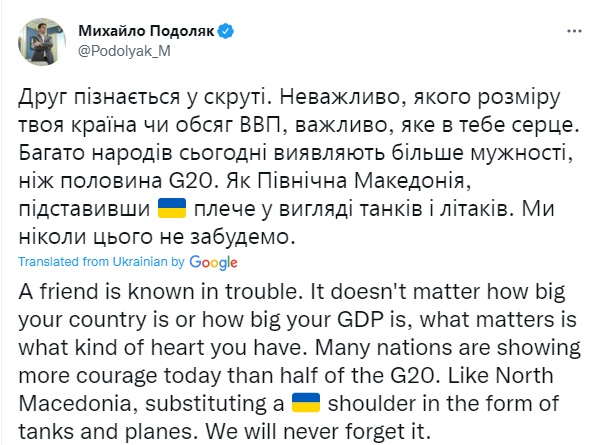 North Macedonia's defense ministry confirmed last week that it would supply Soviet-era tanks to Ukraine, but made no mention of aircraft deliveries.
The article North Macedonia sends tanks and fighter jets to Ukraine was published in Fourals.com.