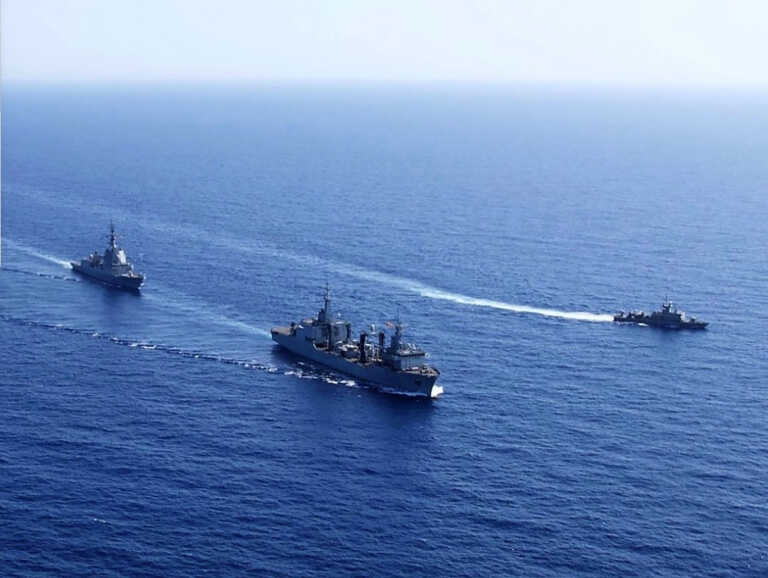 The time is counting down for the departure of "Abdul Hamid Khan". This is the floating drilling rig that Turkey plans to send to the Exclusive Economic Zone of Cyprus.
As expected, moreover, Turkey claims that "Abdul Hamid Khan" has "permission" to proceed with drilling in the Cypriot EEZ, with the… blessings of the occupying regime of northern Cyprus.
However, the "sultan" himself, Recep Tayyip Erdoğan, will unexpectedly announce the exact spot where the Turkish drilling rig plans to "drill" on Tuesday, August 9.
At the same time, Athens and Nicosia are considering the possibility of the Turkish drilling rig moving to the 6th block of the Exclusive Economic Zone of Cyprus.
Click4more: Recep Tayyip Erdogan: France and Germany are instruments of Greek propaganda
In the meantime, the Minister of Foreign Affairs, Nikos Dendias, on the occasion of the two years since the partial delimitation of the EEZ with Egypt, sent a message against Turkish revisionism which "constantly violates International Law and the International Law of the Sea".
"Two years since the signing of the EEZ Delimitation Agreement with our friend Egypt. We protect national interests. With respect to International Law and the International Law of the Sea".
Strengthen alliances
At a time when Turkey continues to have a reserved area south of Kastelorizos for the NEXUS ACE exercise, Greece continues to cultivate its alliances.
The tanker "Ikaria" trained together with a French frigate and naval units of Cyprus, while the Chief of the General Staff of the Army Lieutenant General Charalambos Lalousis paid an official visit to Israel.
Watch MEGA's main news bulletin report:
The article Greece – Cyprus "focus" on the "Abdul Hamid Khan", the floating drilling rig of Turkey that is preparing to sail was published in Fourals.com.