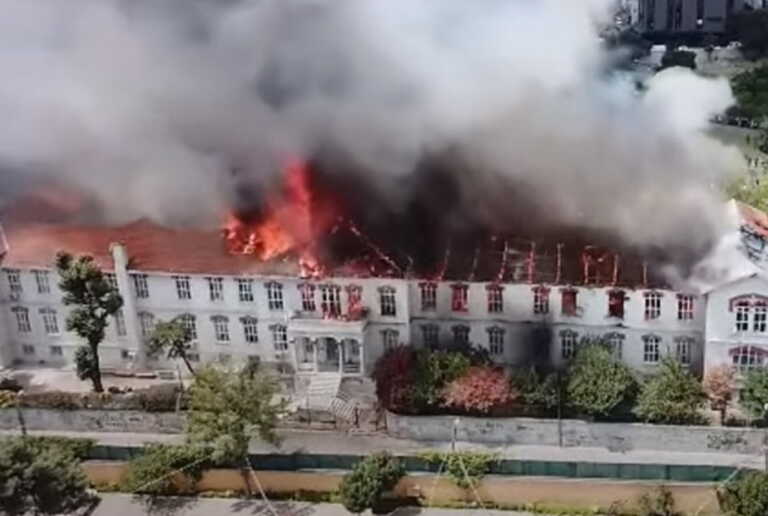 A big fire has broken out in Istanbul and especially in the Greek hospital "Baluki".
According to the Anadolu agency, the flames from the fire at the Greek hospital in Istanbul have already burned a large part of the building and have reached enormous proportions.
About 100 patients are being treated at the hospital and many of them have already been transferred to adjacent hospitals, far from the burning building, fortunately without being burdened by the fire.
The mayor of Istanbul, Ekrem Imamoglou, also arrived at the scene, while thick smoke has covered the entire area.
Our teams are responding to the fire that broke out in Balıklı Greek Hospital. https://t.co/V5A8fOYoUA

— Ekrem Imamoglu (@ekrem_imamoglu) August 4, 2022
The causes of the fire remain unknown.
The article The Greek hospital in Istanbul is on fire was published in Fourals.com.