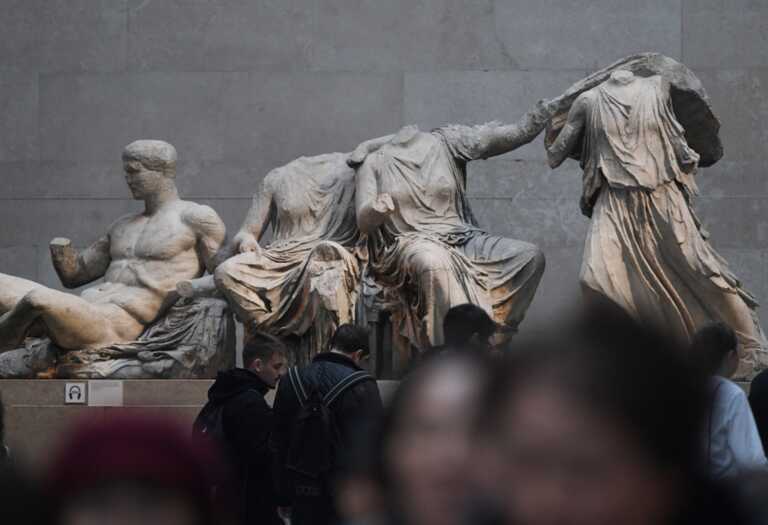 More than two centuries after the Parthenon sculptures were 'exiled' to Britain, something seems to be changing. A road map of their return to Athens is described by the deputy director of the British Museum, Jonathan Williams.
The Parthenon sculptures could be returned to Greece as part of the new "Parthenon partnership" and create the biggest "cultural exchange", British Museum deputy director Jonathan Williams tells the Sunday Times.
Williams said the Museum wants to "change the temperature" of the debate
about the sculptures and added: "There are a lot of wonderful things that we would be happy to borrow."
Kyriakos Mitsotakis has repeatedly called for them to be returned to Greece, even offering to lend some of the country's other treasures to the British Museum in return.
The Greek Prime Minister reiterated that Athens is open to negotiations, calling on London to "take big steps".
The Parthenon Sculptures – From Pheidias to Elgin
The famous sculptures consist of 17 marble figures and are part of a frieze that decorated the 2,500-year-old Parthenon temple on the Acropolis, made by the sculptor Pheidias.
As is known, the statue of Zeus, the god of the sky in ancient Greek mythology, was one of the seven wonders of the ancient world.
The sculptures were removed by Lord Elgin in the early 19th century when he was ambassador to the Ottoman Empire, and have since been the subject of a long-running dispute over where they should be displayed.
London-Athens dialogue
The Parthenon sculptures are currently on display in the British Museum, with Greek governments demanding their return for years.
Finally, the British government has agreed to Unesco-backed talks to repatriate them and resolve the long-standing issue.
"What we are asking for is an active 'parthenon partnership' with our friends and colleagues in Greece. I strongly believe there is room for a really dynamic and positive debate in which new ways of working together can be found," British Museum deputy director Jonathan Williams told the Sunday Times.
For his part, the director of the Acropolis Museum, Nikolaos Stampolidis, emphasized that "in the difficult days we live in, their return would be an act of history, also reported by the British The Telegraph.
"It would be like the British restoring democracy itself," he said.
The article "Parthenon sculptures can be returned to Greece" – The British Museum "shows" repatriation was published in Fourals.com.