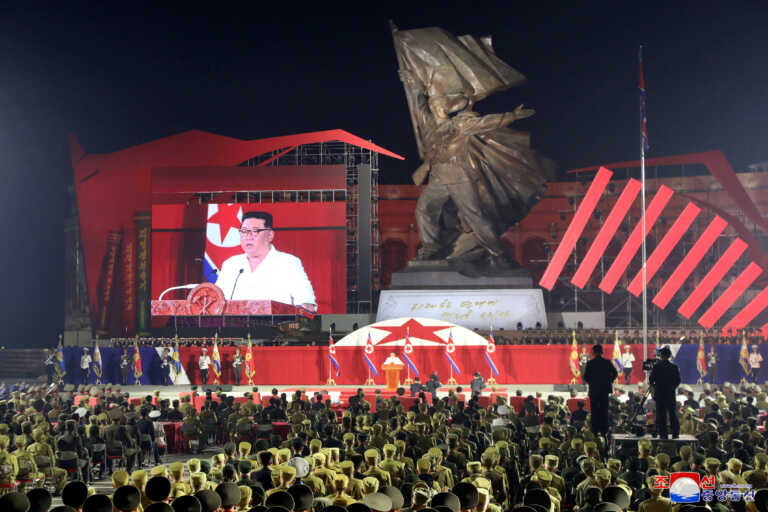 Kim Jong Un remembered his old self again. The leader of North Korea, after months of… silence, returned to the threats and declared that he was ready to "push the button" of nuclear if necessary!
North Korea, Kim Jong Un said, is ready to use nuclear weapons for deterrent purposes and to counter any attack by the US. The new president of South Korea did not escape his fire, for the first time, warning Seoul against any move that could lead to the outbreak of a new war.
The North Korean leader made the remarks during an event on Wednesday, July 27, the 69th anniversary of the armistice that suspended hostilities of the Korean War (technically, the two Koreas remain at war), according to the official North Korean news agency KCNA.
The conflict with the US raised nuclear threats as early as the wartime period (1950-1953) and that meant North Korea had an "urgent historical task" to strengthen its defenses, Kim Jong-un said.
"Our armed forces are (…) prepared to face any crisis, and our deterrent nuclear weapons are also completely ready to be used" to complete their mission "precisely and promptly", he added.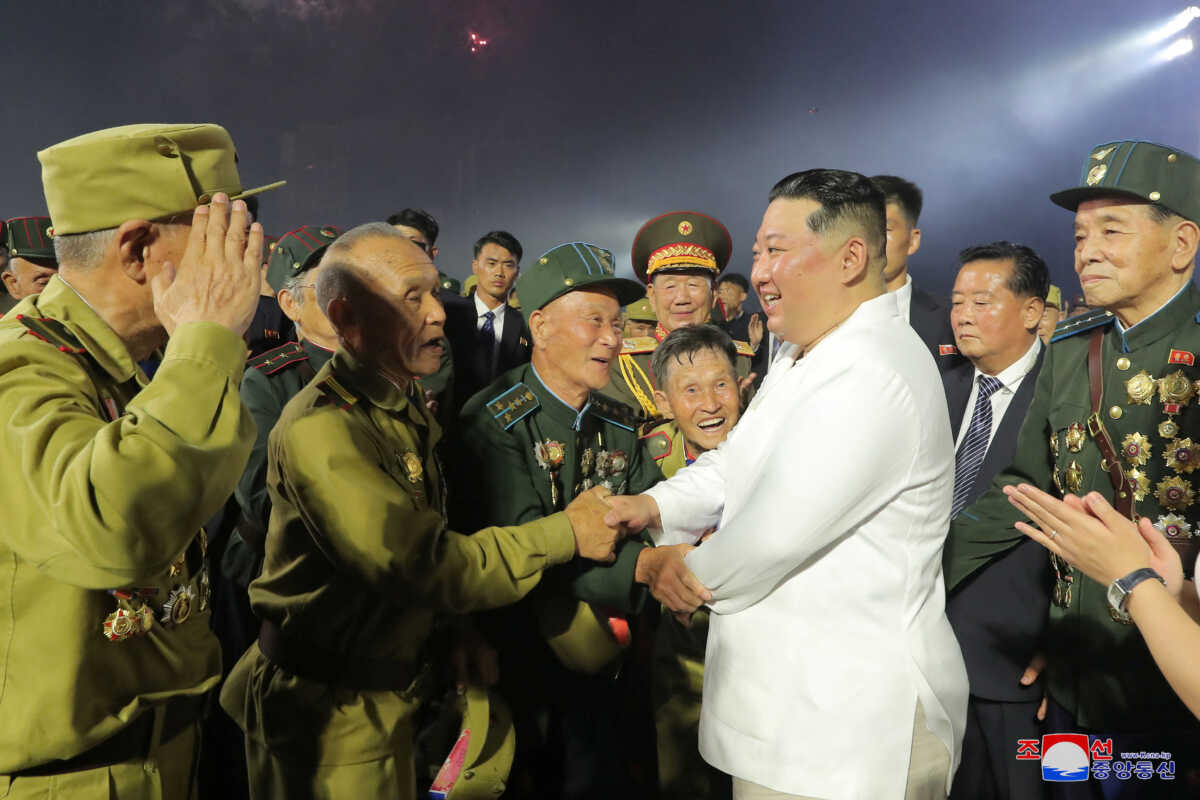 Officials in Seoul and Washington have insisted recently that North Korea is preparing to test a nuclear weapon, its first since 2017, when Kim unilaterally declared a moratorium.
Members of the South Korean government said there was a "likelihood" that the test would take place on the anniversary of the temporary ceasefire, but a South Korean armed forces officer countered that there was no indication that such a test would take place immediately.
South Korea's foreign ministry said yesterday that North Korea will likely face even tougher international sanctions if it tests a nuclear weapon.
In his speech yesterday, Kim Jong-un stressed that Washington and Seoul continue their "dangerous and illegal hostile actions" against his country and try to justify their behavior by "demonizing" his country.
Pyongyang has long accused the US of double standards and hostile behavior towards it, which it says is preventing the resumption of talks on the denuclearization of the Korean peninsula.
Kim stressed that Washington is "misleading," presenting "every ordinary action of our armed forces as a 'provocation' and a 'threat' while conducting large-scale joint military exercises (with Seoul) that directly threaten our security," citing "robbery".
The course chosen by the US and South Korea "leads relations to a point from which it will be difficult to return, to a state of conflict," he insisted.
North Korea's "ultimate weapon".
Kim Jong-un also denounced, mentioning by name for the first time, South Korea's new conservative president, Yoon Seok-gil, accusing him of threatening his country's security and right to defense.
"War mongers" and "disgusting thugs" in the Yun administration have been pushed to continue military activities that could spark conflict, the North Korean leader has claimed, singling out in particular Seoul's weapons development and its push to transfer more US nuclear weapons to peninsula, as well as the joint military high schools.
The "heinous policy of confrontation" towards North Korea and the "sneaky and treacherous" actions of the new government are pushing the situation to the brink of war, he insisted.
North Korea has conducted several tests in recent months of hypersonic and other missiles it says are capable of carrying nuclear warheads, which it says minimizes the time Seoul would have to react to a possible attack.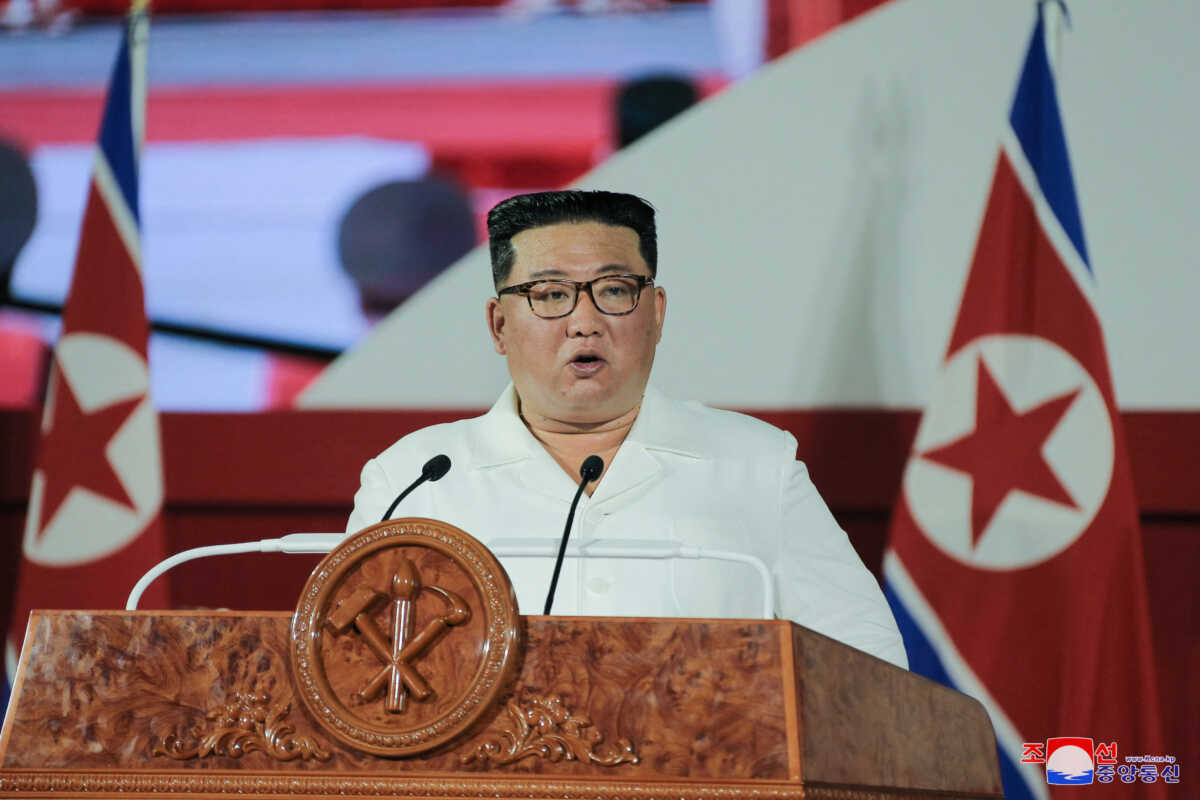 Yun insists he will complete what he calls the "Kill Chain," military doctrine that calls for pre-emptive strikes to disable Pyongyang's major weapons systems and possibly the North Korean leadership if an imminent threat of attack is identified.
But this tactic could never prevent the strikes of North Korea's "ultimate weapon," Kim assured, without elaborating.
"If you think you can confront us militarily and pre-emptively neutralize or destroy part of our military power, any such attempt will be immediately punished by mighty force, Yun Seok-gil's government and his army will be annihilated," he said.
A spokesman for South Korea's defense ministry said strengthening its own capabilities would continue, as would the deployment of more US deterrents, including nuclear deterrents, to counter Pyongyang's threat.
According to Yang Moo-jin, a professor specializing in North Korea at a university in Seoul, Mr. Kim's remarks appear to be intended to underscore that his country was right to develop a nuclear arsenal and his approach, which summarizes in the phrase "an eye for an eye", against Washington and Seoul.
The article North Korea: Kim Jong-un, the return to threats – 'Our nukes are ready to be used' was published in Fourals.com.