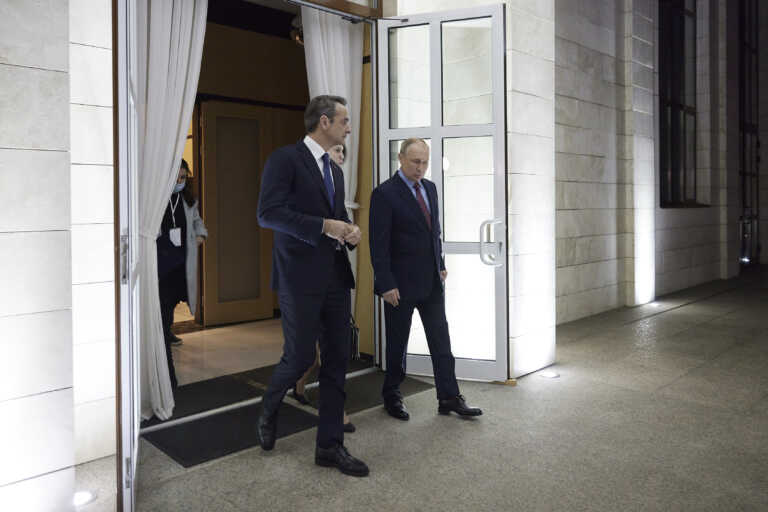 This development seemed to be a one-way street, given the position that Greece has taken since the beginning of the war in Ukraine, but also the number of times Russia has publicly expressed its displeasure with our country. Now, however, it was also done by decree!
Russia added Greece to its "black list", the list of countries it calls "unfriendly". They "joined" us Croatian, the Denmark, the Slovenia and the Slovakia.
#Russia expanded its list of "unfriendly countries". #Greece, #Denmark, #Slovenia, #Croatiaand #Slovakia were added to it.

A total of 48 countries are on this "black list". pic.twitter.com/q8clCfQv79

— NEXTA (@nexta_tv) July 22, 2022
The relevant decree was signed on July 20 by the Prime Minister of Russia, Mikhail Mishustin.
"The government has updated the list of foreign states that commit hostile actions against Russian diplomatic and consular missions abroad," the document says, expanding the list of countries "unfriendly" to Russia.
Moscow has announced the maximum number of people with whom diplomatic missions of "unfriendly countries" and their consular offices can sign employment contracts on the territory of Russia.
Greece has a limit of 34 people, Denmark 20, Slovakia 16, while Slovenia and Croatia will not be able to hire any employees in their embassies and consulates.
The announcement also states that "the list is not final and, taking into account the ongoing hostile actions of foreign states (…) may be expanded."
The article Russia also put Greece on the "black list" of "unfriendly countries" was published on Fourals.com.