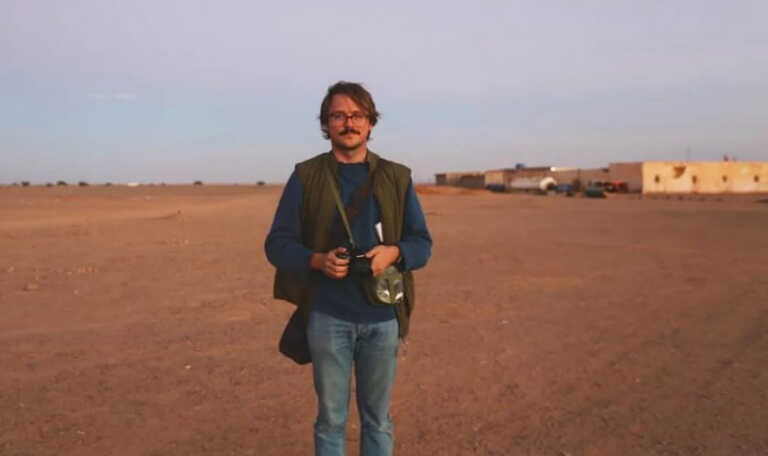 The Greek-American journalist, Stavros Nikolaos Niarchos, was arrested in the Congo by the secret services of the People's Republic, because he approached armed organizations in the southeast of the country.
According to a high-ranking government official, the Greek-American journalist had been in contact with local Congolese armed organizations, which is why he was arrested and interrogated, along with a Congolese colleague.
The 33-year-old is the first-born son of Spyros Niarchos and Daphne Guinness, grandson of the legendary shipowner Stavros Niarchos and nephew of billionaire Philippos Niarchos.
Local media reports citing civil society organizations say the 33-year-old has been transferred to the country's capital and is being held by the ANR intelligence agency, which was confirmed by a senior official at AFP.
The Greek-American journalist works with the American magazines The Nation and The New Yorker and "ANR took him to Kinshasa to interrogate him for his close contacts with armed groups, especially with the Bakata Katanga", added the same source.
"He made moves without first notifying the authorities," the official added, arguing that the government "must be vigilant" after the killing of two UN members in 2017.
Check out this Instagram post.
It is recalled that the UN had sent experts Michael Sharp and Zaida Catalan to investigate the violence in the Kasai region but they were kidnapped and murdered.
Check out this Instagram post.
Nevertheless, the official pointed out that the journalist has already received a visit from the American consul and can be released as early as tomorrow, since the local authorities "have no interest in keeping him".
Check out this Instagram post.
It is noted that Stavros Nikolaos Niarchos had gone to the Congo for reporting to report on the protection of nature, economy and culture, on behalf of The Nation magazine, as stated in his official accreditation.
The article The Greek-American journalist Stavros Nikolaos Niarchos was arrested in the Congo for contacts with armed organizations was published on Fourals.com.