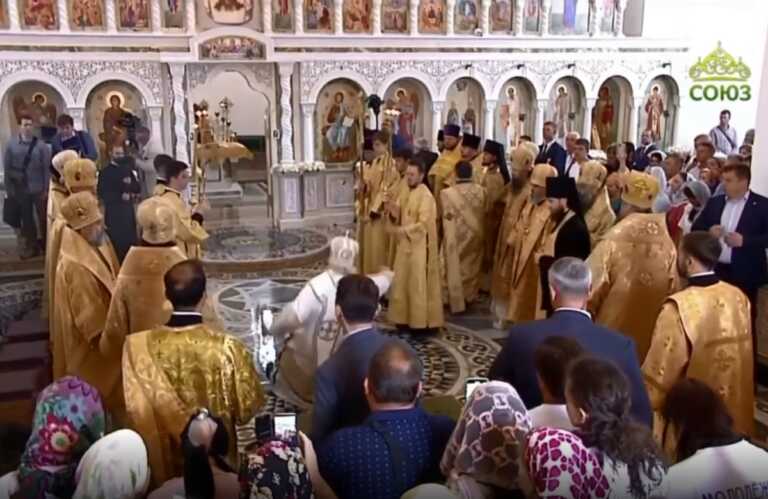 The ground under his feet was literally lost by Patriarch Kirill of Moscow during the Novorossiysk operation.
Specifically, as the lens recorded, the Patriarch of Moscow Cyril during the Divine Liturgy lost his balance and fell to the floor.
A little earlier he was sprinkling holy water on the faithful, so as soon as he wanted to get off his pedestal he seemed to slip and found himself on the ground, with his followers, the Bishops and the priests rushing to help him stand on his feet again.
Although there was no – officially or unofficially – any information from the Moscow Patriarchate, Patriarch Cyril does not appear to have been injured in the fall.
Head of the Russian Orthodox Church Patriarch Kirill took a tumble this morning while consecrating a church in the Black Sea city of Novorossiysk pic.twitter.com/KL78NVRpos

— Francis Scarr (@francis_scarr) June 25, 2022
Here you can see a larger video of what preceded the same incident.
The video was withdrawn from the media that published it, however, it was managed to be "saved" by social media users.
The article Patriarch of Moscow Kirill: Accident during the operation – He slipped and hit the floor was published in Fourals.com.