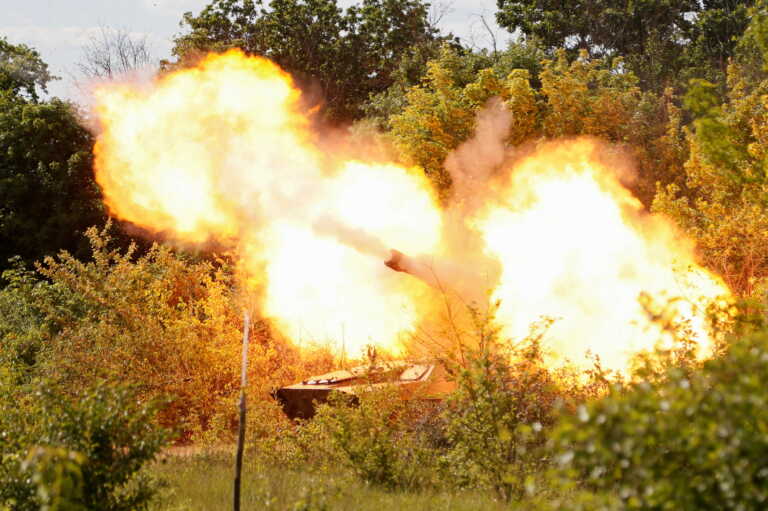 More than 150 cultural monuments have been partially or completely destroyed in the nearly four months of war in Ukraine, according to Unesco.
"According to our expert inspections, 152 cultural monuments have been partially or completely destroyed due to the fighting in Ukraine, including 70 religious sites, 30 historic buildings, 18 cultural centers, 12 museums and 7 libraries," she said. UN agency in a statement.
Most of the disasters occurred in three regions: Donetsk, Kharkiv and Kyiv.
"Cultural heritage should not be the target"
"The repeated blows to Ukrainian cultural monuments must stop," said Ondre Azule, director general of Unesco. "Cultural heritage, in all its forms, should not be the target," he added.
In mid-April, Lazar Eloudou Asomo, director of the Unesco World Heritage Center, said about 100 cultural monuments had been damaged or destroyed, including "historic monuments, some of which date from the 11th and 12th centuries". , and others of the Soviet era ".
"There are also churches, cathedrals with unique objects, theaters like the one in Mariupol, libraries and other buildings with archives, buildings erected at the height of Ukraine's history," he added, describing the disasters as "dramatic".
Ukraine and Russia, which have signed the 1954 Hague Convention, have an obligation to protect their cultural heritage in the event of an armed conflict, Azule recalled.
The seven World Heritage Sites in Ukraine have not been damaged so far, Unesco said.
The article Huge cultural catastrophe in Ukraine from the bombings – More than 150 monuments were hit was published in Fourals.com.