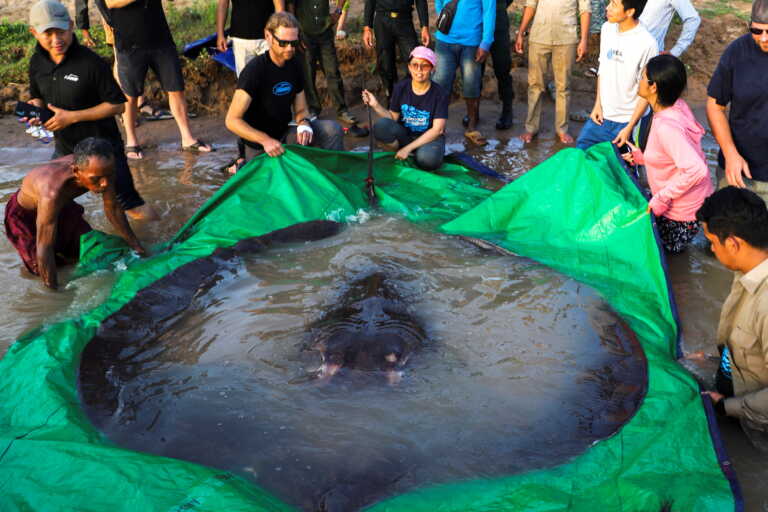 A skate weighing 300 kilograms, the largest, according to scientists, freshwater fish ever recorded, was caught by villagers on the Mekong River in Cambodia.
The female skate, which the villagers christened "borami" (meaning "full moon" in the Khmer language, due to its round shape) was four meters long and it took twelve men to bring it to shore. Scientists passed a transmitter to monitor its movements and then released it into the river.
"It's exciting news because it was the biggest fish in the world," said biologist Zeb Hogan, the former presenter of the Monster Fish documentary series on National Geographic, which is currently working on a program to save its flora and fauna. Mekong.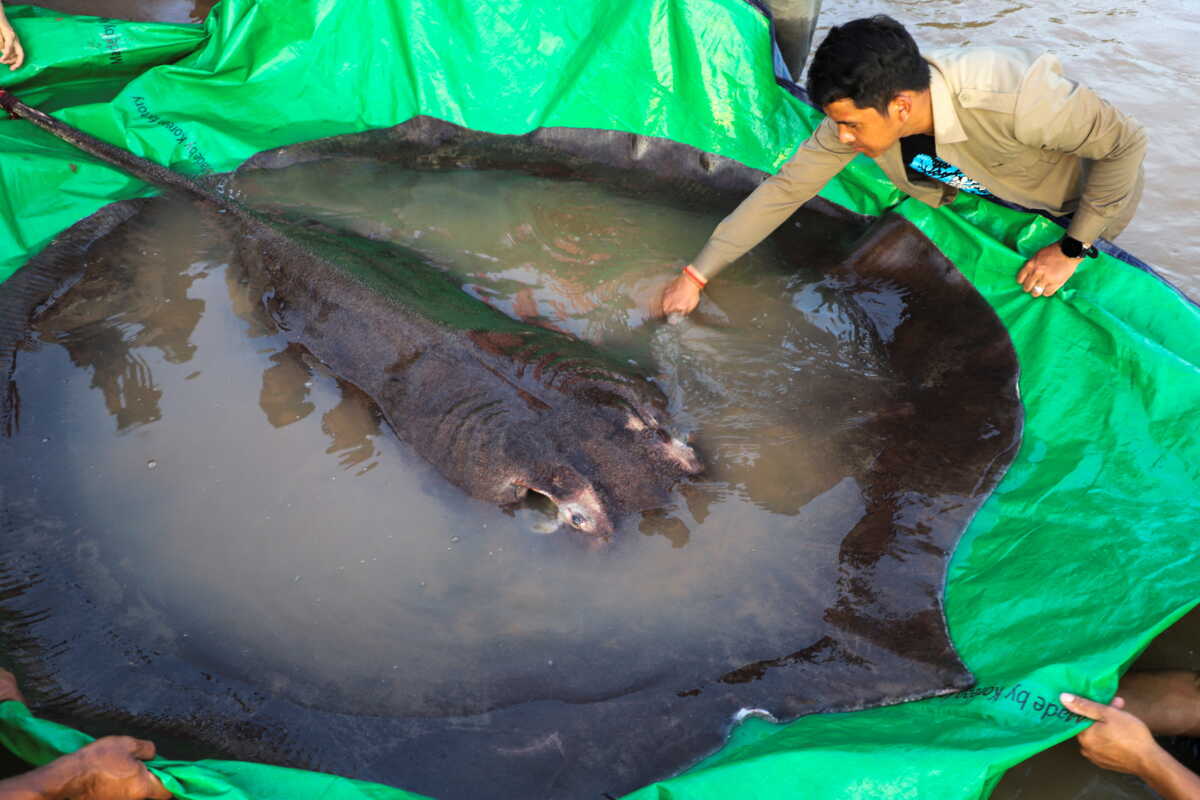 Borami, caught in the nets last week off Ko Prea, an island north of the Mekong, set the record for the 293kg giant catfish caught in northern Thailand in 2005.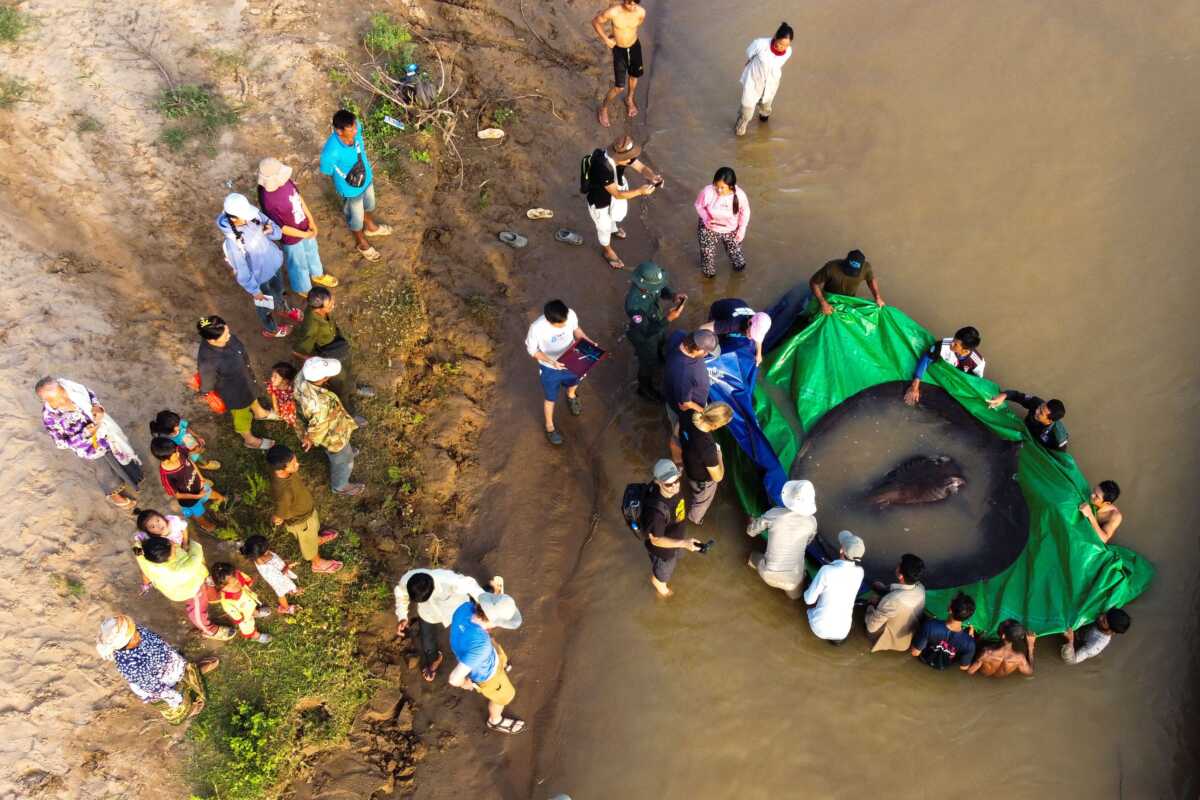 The Mekong River has a huge variety of fish – it is the third largest in the world – although overfishing, pollution and sedimentation have led to declining stocks.
Source of RES EIA
Reuters photos
The article Cambodia: 300 kg skate caught in a river – The largest freshwater fish in the world was published in Fourals.com.